Vailati Alberto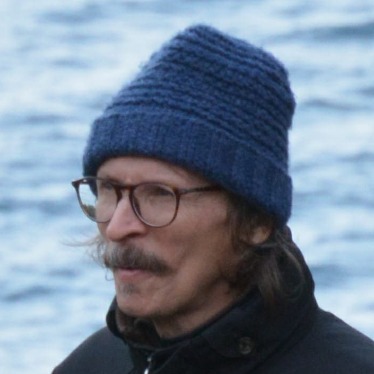 Full professor
SSD
FIS/03 - PHYSICS OF MATTER
Competition sector
02/B1 - EXPERIMENTAL PHYSICS OF MATTER
Research fields and competencies
Teaching - Programme courses
Research
Publications
Inclined convection in a layer of liquid water with poorly conducting boundaries / S. Castellini, M. Carpineti, F. Croccolo, A. Vailati. - In: PHYSICAL REVIEW RESEARCH. - ISSN 2643-1564. - 2:3(2020 Sep 24), pp. 033481.1-033481.6.

Giant Fluctuations Induced by Thermal Diffusion in Complex Liquids / A. Vailati, P. Baaske, H. Bataller, S. Bolis, M. Braibanti, M. Carpineti, R. Cerbino, F. Croccolo, J. Dewandel, A. Donev, L. García-Fernández, F. Giavazzi, R. Haslinger, S. Hens, M. Knauer, W. Köhler, E. Kufner, J.M. Ortiz de Zárate, J. Peeters, C.J. Schwarz, I. Silkina, S. Xu, D. Zapf. - In: MICROGRAVITY, SCIENCE AND TECHNOLOGY. - ISSN 0938-0108. - (2020). [Epub ahead of print]

Metamaterial architecture from a self-shaping carnivorous plant / C.A.M. La Porta, M.C. Lionetti, S. Bonfanti, S. Milan, C. Ferrario, D. Rayneau-Kirkhope, M. Beretta, M. Hanifpour, U. Fascio, M. Ascagni, L. De Paola, Z. Budrikis, M. Schiavoni, E. Falletta, A. Caselli, O. Chepizhko, A. Tuissi, A. Vailati, S. Zapperi. - In: PROCEEDINGS OF THE NATIONAL ACADEMY OF SCIENCES OF THE UNITED STATES OF AMERICA. - ISSN 0027-8424. - 116:38(2019 Sep 26), pp. 18777-18782.

Cylindrical flowing-junction cell for the investigation of fluctuations and pattern-formation in miscible fluids / F. Croccolo, D. Brogioli, A. Vailati. - In: REVIEW OF SCIENTIFIC INSTRUMENTS. - ISSN 0034-6748. - 90:8(2019 Aug), pp. 085109.085109-1-085109.085109-9.

Kinetics of growth of non-equilibrium fluctuations during thermodiffusion in a polymer solution / M. Carpineti, M. Sabato, F. Croccolo, A. Vailati. - In: THE EUROPEAN PHYSICAL JOURNAL. E, SOFT MATTER. - ISSN 1292-8941. - 42:2(2019 Feb).