Contini Alessandro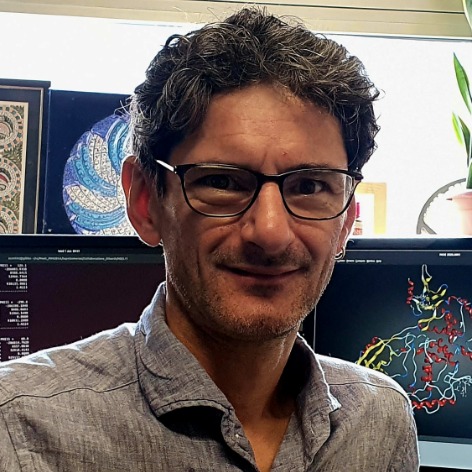 Associate Professor
SSD
CHIM/06 - ORGANIC CHEMISTRY
Competition sector
03/C1 - ORGANIC CHEMISTRY
Research fields and competencies
Teaching - Programme courses
Research
Publications
Discovery of a D-pro-lys peptidomimetic inhibitor of MMP9 : Addressing the gelatinase selectivity beyond S1′ subsite / E. Lenci, A. Contini, A. Trabocchi. - In: BIOORGANIC & MEDICINAL CHEMISTRY LETTERS. - ISSN 0960-894X. - 30:20(2020 Oct 15), pp. 127467.1-127467.6.

Identification and in vivo validation of a 9-mer peptide derived from FSHβ with FSHR antagonist activity / K.S. Prabhudesai, S. Raje, A. Dhamanaskar, D. Modi, V. Dighe, A. Contini, S. Idicula-Thomas. - In: PEPTIDES. - ISSN 0196-9781. - 132(2020 Oct).

Enantioselective Synthesis of cis and trans 4-Aminopipecolic Acids as γ-Amino Acids for the Construction of Cyclic RGD-Containing Peptidomimetics Antagonists of αVβ3 Integrin / F. Dordoni, D. Scarpi, F. Bianchini, A. Contini, E.G. Occhiato. - In: EUROPEAN JOURNAL OF ORGANIC CHEMISTRY. - ISSN 1434-193X. - 2020:28(2020 Aug 02), pp. 4371-4383.

Non-natural 3-Arylmorpholino-β-amino Acid as a PPII Helix Inducer / F. Vaghi, R. Bucci, F. Clerici, A. Contini, M.L. Gelmi. - In: ORGANIC LETTERS. - ISSN 1523-7060. - 22:15(2020 Jul 30), pp. 6197-6202.

In Silico Drug Repurposing for SARS-CoV-2 Main Proteinase and Spike Proteins / I. Maffucci, A. Contini. - In: JOURNAL OF PROTEOME RESEARCH. - ISSN 1535-3893. - 19:11(2020), pp. 4637-4648.