Sartore Bianchi Andrea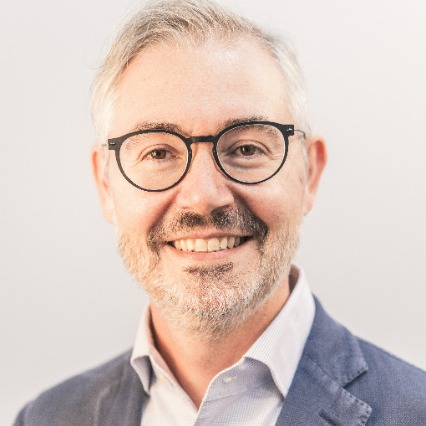 Associate Professor
SSD
MED/06 - MEDICAL ONCOLOGY
Competition sector
06/D3 - BLOOD DISEASES, ONCOLOGY AND RHEUMATOLOGY
Research fields and competencies
Teaching - Programme courses
A.Y. 2020/2021
A.Y. 2019/2020
A.Y. 2018/2019
Research
Publications
Oxaliplatin retreatment in metastatic colorectal cancer : systematic review and future research opportunities / G. Mauri, V. Gori, E. Bonazzina, A. Amatu, F. Tosi, K. Bencardino, L. Ruggieri, G. Patelli, S. Arena, A. Bardelli, S. Siena, A. Sartore Bianchi. - In: CANCER TREATMENT REVIEWS. - ISSN 0305-7372. - 91(2020 Dec), pp. 102112.1-102112.11.

Impact of inter-reader contouring variability on textural radiomics of colorectal liver metastases / F. Rizzetto, F. Calderoni, C. De Mattia, A. Defeudis, V. Giannini, S. Mazzetti, L. Vassallo, S. Ghezzi, A. Sartore-Bianchi, S. Marsoni, S. Siena, D. Regge, A. Torresin, A. Vanzulli. - In: EUROPEAN RADIOLOGY EXPERIMENTAL. - ISSN 2509-9280. - 4:1(2020 Dec).

CDK4/6 Inhibitors in Breast Cancer Treatment: Potential Interactions with Drug, Gene, and Pathophysiological Conditions / R. Roncato, J. Angelini, A. Pani, E. Cecchin, A. Sartore-Bianchi, S. Siena, E. De Mattia, F. Scaglione, G. Toffoli. - In: INTERNATIONAL JOURNAL OF MOLECULAR SCIENCES. - ISSN 1422-0067. - 21:17(2020 Sep 01), pp. 6350.1-6350.32.

Breaking Barriers in HER2+ Cancers / S. Siena, S. Marsoni, A. Sartore-Bianchi. - In: CANCER CELL. - ISSN 1535-6108. - (2020 Aug 27). [Epub ahead of print]

Entrectinib for the treatment of metastatic NSCLC: safety and efficacy / A. Sartore Bianchi, E.G. Pizzutilo, G. Marrapese, F. Tosi, G. Cerea, S. Siena. - In: EXPERT REVIEW OF ANTICANCER THERAPY. - ISSN 1473-7140. - 20:5(2020 May 03), pp. 333-341.