Bernardi Anna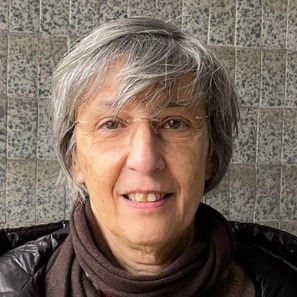 Full professor
SSD
CHIM/06 - ORGANIC CHEMISTRY
Competition sector
03/C1 - ORGANIC CHEMISTRY
Research fields and competencies
Teaching - Programme courses
A.Y. 2020/2021
A.Y. 2019/2020
A.Y. 2018/2019
Research
Publications
Structure-Based Design of Glycodendrimer Antagonists for Improved DC-SIGN Targeting / A. Bernardi, F. Fieschi, M. Thépaut, C. Vivès, S. Achilli, C. Colombo, G. Goti. - (2020 Sep 07).

DC/L-SIGN recognition of spike glycoprotein promotes SARS-CoV-2 trans-infection and can be inhibited by a glycomimetic antagonist / M. Thépaut, J. Luczkowiak, C. Vivès, N. Labiod, I. Bally, F. Lasala, Y. Grimoire, D. Fenel, S. Sattin, N. Thielens, G. Schoehn, A. Bernardi, R. Delgado, F. Fieschi. - (2020 Aug 10).

Design and synthesis of glycomimetics: recent advances / A. TAMBURRINI, C. COLOMBO, A. BERNARDI. - In: MEDICINAL RESEARCH REVIEWS. - ISSN 1098-1128. - 40:2(2020 Mar), pp. 495-531.

Interfering with the sugar code: ten years later / S. Sattin, A. Bernardi. - In: EUROPEAN JOURNAL OF ORGANIC CHEMISTRY. - ISSN 1099-0690. - (2020). [Epub ahead of print]

BC2L-C N-terminal lectin domain complexed with histo blood group oligosaccharides provides new structural information / R. Bermeo, A. Bernardi, A. Varrot. - In: MOLECULES. - ISSN 1420-3049. - 25:2(2020 Jan), pp. 248.1-248.15.