Matera Carlo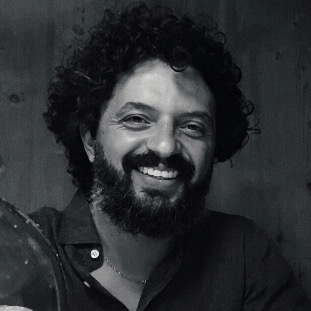 Fixed-term Research Fellow B
SSD
CHIM/08 - PHARMACEUTICAL CHEMISTRY
Competition sector
03/D1 - MEDICINAL, TOXICOLOGICAL AND NUTRITIONAL CHEMISTRY AND APPLIED TECHNOLOGIES
Research fields and competencies
Teaching - Programme courses
Research
Publications
Ligand-Specific Allosteric Coupling Controls G-Protein-Coupled Receptor Signaling / J. Holze, M. Bermudez, E.M. Pfeil, M. Kauk, T. Bödefeld, M. Irmen, C. Matera, C. Dallanoce, M. De Amici, U. Holzgrabe, G.M. König, C. Tränkle, G. Wolber, R. Schrage, K. Mohr, C. Hoffmann, E. Kostenis, A. Bock. - In: ACS PHARMACOLOGY & TRANSLATIONAL SCIENCE. - ISSN 2575-9108. - 3:5(2020 Oct 09), pp. 859-867.

Novel Analgesic Agents Obtained by Molecular Hybridization of Orthosteric and Allosteric Ligands / C. Matera, L. Flammini, F. Riefolo, G. Domenichini, M. De Amici, E. Barocelli, C. Dallanoce, S. Bertoni. - In: EUROPEAN JOURNAL OF PHARMACOLOGY. - ISSN 0014-2999. - 876(2020).

An Azobenzene-Based Single-Component Supramolecular Polymer Responsive to Multiple Stimuli in Water / E. Fuentes, M. Gerth, J.A. Berrocal, C. Matera, P. Gorostiza, I.K. Voets, S. Pujals, L. Albertazzi. - In: JOURNAL OF THE AMERICAN CHEMICAL SOCIETY. - ISSN 0002-7863. - 142:22(2020 Jun 03), pp. 10069-10078.

Adrenergic Modulation with Photochromic Ligands / D. Prischich, A.M.J. Gomila, S. Milla-Navarro, G. Sangüesa, R. Diez-Alarcia, B. Preda, C. Matera, M. Batlle, L. Ramírez, E. Giralt, J. Hernando, E. Guasch, J. Javier Meana, P. de la Villa, P. Gorostiza. - (2020 Apr 28).

Control of brain state transitions with light / A. Barbero-Castillo, F. Riefolo, C. Matera, S. Caldas-Martinez, P. Mateos-Aparicio, J.F. Weinert, E. Claro, M. Victoria Sanchez-Vives, P. Gorostiza. - (2020 Jan 07).