Pitea Cesare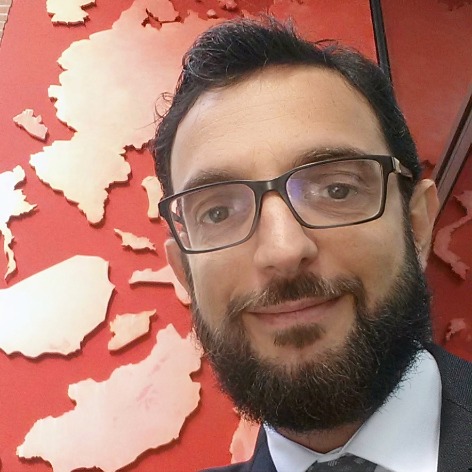 Associate Professor
SSD
IUS/13 - INTERNATIONAL LAW
Competition sector
12/E1 - INTERNATIONAL AND EUROPEAN UNION LAW
Research fields and competencies
Wednesday 9:00-11:00 AM, preferably by appointment
Office
Dip. Dir. Pubblico It. e Sovr., Groun Floor, via Festa del Perdono 7, or Microsoft Teams
Teaching - Programme courses
Research
Publications
La Corte EDU compie un piccolo passo in avanti sui Paesi terzi "sicuri" e un preoccupante salto all'indietro sulla detenzione di migranti al confine. A margine della sentenza della grande camera sul caso Ilias e Ahmed c. Ungheria / C. Pitea. - In: DIRITTO, IMMIGRAZIONE E CITTADINANZA. - ISSN 1972-4799. - 2020:3(2020 Nov), pp. 192-211.

La nozione di «Paese di origine sicuro» e il suo impatto sulle garanzie per i richiedenti protezione internazionale in Italia / C. Pitea. - In: RIVISTA DI DIRITTO INTERNAZIONALE. - ISSN 0035-6158. - 2019:3(2019), pp. 627-662.

"Friends, not foes": qualificazione penalistica delle attività delle ONG di soccorso in mare alla luce del diritto internazionale e tipicità della condotta / C. Pitea, S. Zirulia. - In: QUADERNI DI SIDIBLOG. - ISSN 2465-0927. - :6(2019), pp. 74-86.

Piracy, International Law and Human Rights / T. Treves, C. Pitea - In: The Frontiers of Human Rights. Extraterritoriality and Its Challenges / [a cura di] N. Bhuta. - Prima edizione. - [s.l] : Oxford University Press, 2016. - ISBN 9780198769279. - pp. 89-126

Azioni di contrasto alla pirateria e Convenzione europea dei diritti umani : questioni di attribuzione e di applicazione extraterritoriale / C. Pitea. - In: DIRITTI UMANI E DIRITTO INTERNAZIONALE. - ISSN 1971-7105. - 9:3(2015), pp. 489-518.