Macchi Chiara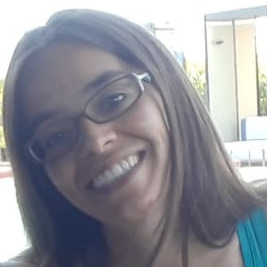 Type A Postdoctoral Fellow
Research fields and competencies
Research
Publications
Depression and cardiovascular risk—association among Beck Depression Inventory, PCSK9 levels and insulin resistance / C. Macchi, C. Favero, A. Ceresa, L. Vigna, D.M. Conti, A.C. Pesatori, G. Racagni, A. Corsini, N. Ferri, C.R. Sirtori, M. Buoli, V. Bollati, M. Ruscica. - In: CARDIOVASCULAR DIABETOLOGY. - ISSN 1475-2840. - 19:1(2020 Dec 03), pp. 187.1-187.11.

Serological follow-up of SARS-CoV-2 asymptomatic subjects / G.P. Milani, L. Dioni, C. Favero, L. Cantone, C. Macchi, S. Delbue, M. Bonzini, E. Montomoli, V. Bollati, B. Albetti, C. Bandi, T. Bellini, M. Buscaglia, C. Cantarella, M. Carugno, S. Casartelli, S. D'Alessandro, F. De Chiara, I. Eberini, L. Ferrari, M. Ferraroni, L. Galastri, C. Galli, M. Hoxha, S. Iodice, C. La Vecchia, A. Manenti, I. Manini, S. Marchi, J. Mariani, E. Pariani, A.C. Pesatori, F. Rota, M. Ruscica, T. Schioppo, L. Tarantini, C.M. Trombetta, M. Vicenzi, G. Zanchetta. - In: SCIENTIFIC REPORTS. - ISSN 2045-2322. - 10:1(2020 Dec).

Leptin, Resistin, and PCSK9: The Role of STAT3 / C. Macchi, M.F. Greco, M. Botta, P. Sperandeo, P. Dongiovanni, L. Valenti, A.F.G. Cicero, C. Borghi, M.G. Lupo, S. Romeo, A. Corsini, P. Magni, N. Ferri, M. Ruscica. - In: THE AMERICAN JOURNAL OF PATHOLOGY. - ISSN 0002-9440. - 190:11(2020 Nov 11), pp. 2226-2236.

Impact of Phyllantus niruri and Lactobacillus amylovorus SGL 14 in a mouse model of dietary hyperoxaluria / L. Manna, E. Rizzi, E. Bafile, C. Macchi, M. Ruscica, R. Salini, E. Rossi, C. Panebianco, V. Pazienza, F. Federici. - In: BENEFICIAL MICROBES. - ISSN 1876-2883. - 11:6(2020 Oct 09), pp. 547-559.

Sex-specific predictors of PCSK9 levels in a European population : the IMPROVE study / N. Ferri, M. Ruscica, D. Coggi, A. Bonomi, M. Amato, B. Frigerio, D. Sansaro, A. Ravani, F. Veglia, N. Capra, M.G. Lupo, C. Macchi, S. Castelnuovo, K. Savonen, A. Silveira, S. Kurl, P. Giral, M. Pirro, R.J. Strawbridge, B. Gigante, A.J. Smit, E. Tremoli, G.I. Colombo, D. Baldassarre. - In: ATHEROSCLEROSIS. - ISSN 0021-9150. - 309(2020 Sep 01), pp. 39-46.