Dellavia Claudia Paola Bruna
Dellavia Claudia Paola Bruna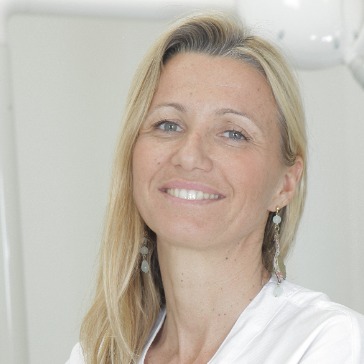 Associate Professor
SSD
BIO/16 - HUMAN ANATOMY
Competition sector
05/H1 - HUMAN ANATOMY
Research fields and competencies
Head of Interdepartmental Study Programme
Teaching - Programme courses
A.Y. 2020/2021
A.Y. 2019/2020
A.Y. 2018/2019
Research
Publications
The Influence of Residual Alveolar Bone Height on Graft Composition after Maxillary Sinus Augmentation Using Two Different Xenografts: A Histomorphometric Comparative Study / S.L.M. Taschieri, M. Ofer, S. Corbella, T. Testori, C.P.B. Dellavia, C. Nemcovsky, E. Canciani, L.A. Francetti, M. Del Fabbro, G.M. Tartaglia. - In: MATERIALS. - ISSN 1996-1944. - 13:22(2020 Nov 11).

Peptide-Enriched Silk Fibroin Sponge and Trabecular Titanium Composites to Enhance Bone Ingrowth of Prosthetic Implants in an Ovine Model of Bone Gaps / B. Lovati Arianna, S. Lopa, M. Bottagisio, G. Talò, E. Canciani, C. Dellavia, A. Alessandrino, M. Biagiotti, G. Freddi, F. Segatti, M. Moretti. - In: FRONTIERS IN BIOENGINEERING AND BIOTECHNOLOGY. - ISSN 2296-4185. - 8(2020 Oct 19).

Ridge Preservation Using a Novel Freeze-dried Enzymedeantigenic Bone Paste: A Histomorphometric-retrospective Pilot Case Series / A. Salmaso, E. Canciani, D. Graziano, C.P.B. Dellavia. - In: JOURNAL OF CONTEMPORARY DENTAL PRACTICE. - ISSN 1526-3711. - 21:9(2020 Sep), pp. 1059-1067.

Impact of Lifestyle Variables on Oral Diseases and Oral Health-Related Quality of Life in Children of Milan (Italy) / D. Carmagnola, G. Pellegrini, M. Malvezzi, E. Canciani, D. Henin, C. Dellavia. - In: INTERNATIONAL JOURNAL OF ENVIRONMENTAL RESEARCH AND PUBLIC HEALTH. - ISSN 1660-4601. - 17:18(2020 Sep).

Histo-Pathological Assessment of Zinc Oxide Eugenol Canal Sealer on Periodontal Tissues: Three Case Reports / M. Toma, G. Cacciatore, E. Canciani, R. Sirello, G. Pellegrini, G. Rasperini, E. Galliera, C. Dellavia. - In: ORTHODONTICS AND CRANIOFACIAL RESEARCH. - ISSN 1601-6343. - 2:1(2020 Aug 07).