Jucker Costanza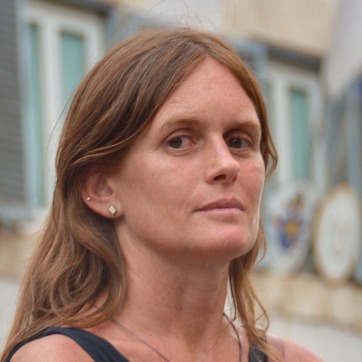 Fixed-term Research Fellow B
SSD
AGR/11 - GENERAL AND APPLIED ENTOMOLOGY
Competition sector
07/D1 - PLANT PATHOLOGY AND ENTOMOLOGY
Research fields and competencies
Teaching - Programme courses
Research
Publications
Chemical-based strategies to control the western corn rootworm, Diabrotica virgifera virgifera Le Conte / C. Ferracini, M. Blandino, I. Rigamonti, C. Jucker, E. Busato, M.A. Saladini, A. Reyneri, A. Alma. - In: CROP PROTECTION. - ISSN 0261-2194. - 139(2021 Jan).

Bioaccumulation of cadmium in Tenebrio molitor, Zophobas morio and Hermetia illucens / C. Jucker, F. Defilippo, D. Lupi, P. Gigante, S. Savoldelli, E. Ferretti, M. Curatolo, A. Bassi, P. Bonilauri, M. Dottori. - In: JOURNAL OF INSECTS AS FOOD AND FEED. - ISSN 2352-4588. - 6:Suppl. 1(2020 Dec), pp. s16-S16. ((Intervento presentato al convegno Insects to feed the world 2020 Virtual conference.

Necrobia rufipes (De Geer) Infestation in Pet Food Packaging and Setup of a Monitoring Trap / S. Savoldelli, C. Jucker, E. Peri, M. Abdulsattar Arif, S. Guarino. - In: INSECTS. - ISSN 2075-4450. - 11:9(2020 Sep 11), pp. 623.1-623.11.

Factors Affecting the Reproduction and Mass-Rearing of Sclerodermus brevicornis (Hymenoptera: Bethylidae), a Natural Enemy of Exotic Flat-Faced Longhorn Beetles (Coleoptera: Cerambycidae: Lamiinae) / C. Jucker, I.C.W. Hardy, S. Malabusini, S. De Milato, G. Zen, S. Savoldelli, D. Lupi. - In: INSECTS. - ISSN 2075-4450. - 11:10(2020 Sep), pp. 657.1-657.22.

Hydrolytic Profile of the Culturable Gut Bacterial Community Associated With Hermetia illucens / M. Callegari, C. Jucker, M. Fusi, M.G. Leonardi, D. Daffonchio, S. Borin, S. Savoldelli, E. Crotti. - In: FRONTIERS IN MICROBIOLOGY. - ISSN 1664-302X. - 11(2020 Aug 12), pp. 1965.1-1965.13.