Maggioni Daniela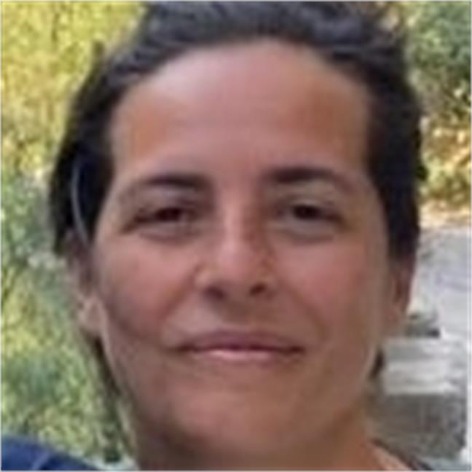 Associate Professor
SSD
CHIM/03 - GENERAL AND INORGANIC CHEMISTRY
Competition sector
03/B1 - PRINCIPLES OF CHEMISTRY AND INORGANIC SYSTEMS
Research fields and competencies
Teaching - Programme courses
Research
Publications
Nucleobase morpholino β amino acids as molecular chimeras for the preparation of photoluminescent materials from ribonucleosides / R. Bucci, A. Bossi, E. Erba, F. Vaghi, A. Saha, S. Yuran, D. Maggioni, M.L. Gelmi, M. Reches, S. Pellegrino. - In: SCIENTIFIC REPORTS. - ISSN 2045-2322. - 10:1(2020 Dec 01).

An Approach for Magnetic Halloysite Nanocomposite with Selective Loading of Superparamagnetic Magnetite Nanoparticles in the Lumen / H.a.i. Hamza, A. Maria Ferretti, C. Innocenti, K.F. Fidecka, E. Licandro, C. Sangregorio, D. Maggioni. - In: INORGANIC CHEMISTRY. - ISSN 0020-1669. - 59:17(2020 Sep 08), pp. 12086-12096.

Will temperature rise change the biochemical alterations induced in Mytilus galloprovincialis by cerium oxide nanoparticles and mercury? / B. Morosetti, R. Freitas, E. Pereira, H. Hamza, M. Andrade, F. Coppola, D. Maggioni, C. Della Torre. - In: ENVIRONMENTAL RESEARCH. - ISSN 0013-9351. - 188(2020 Sep).

Self-assembled hydrophobic Ala-Aib peptide encapsulating curcumin: a convenient system for water insoluble drugs / S. Locarno, S. Argentiere, A. Ruffoni, D. Maggioni, R. Soave, R. Bucci, E. Erba, C. Lenardi, M.L. Gelmi, F. Clerici. - In: RSC ADVANCES. - ISSN 2046-2069. - 10:17(2020 Mar 09), pp. 9964-9975.

Natural molecule coatings modify the fate of cerium dioxide nanoparticles in water and their ecotoxicity to Daphnia magna / S. Villa, D. Maggioni, H. Hamza, V. Di Nica, S. Magni, B. Morosetti, C.C. Parenti, A. Finizio, A. Binelli, C. Della Torre. - In: ENVIRONMENTAL POLLUTION. - ISSN 0269-7491. - 257(2020 Feb).