Passarella Daniele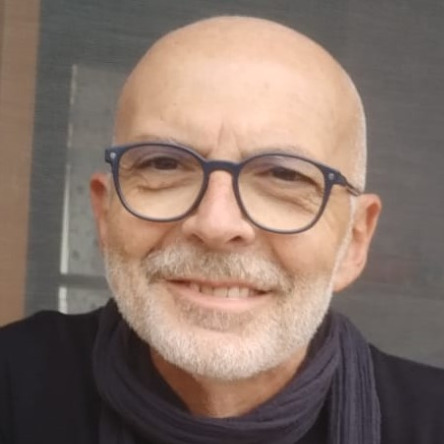 Full professor
SSD
CHIM/06 - ORGANIC CHEMISTRY
Competition sector
03/C1 - ORGANIC CHEMISTRY
Research fields and competencies
Teaching - Programme courses
A.Y. 2020/2021
A.Y. 2019/2020
2nd level vocational master
A.Y. 2018/2019
Research
Publications
Microtubule-targeting agents and neurodegeneration / Z. Boiarska, D. Passarella. - In: DRUG DISCOVERY TODAY. - ISSN 1359-6446. - (2020 Dec 03). [Epub ahead of print]

A small library of chalcones induce liver cancer cell death through Akt phosphorylation inhibition / I. Durmaz Sahin, M.S. Christodoulou, E. Akhan Guzelcan, A. Koyas, C. Karaca, D. Passarella, R. Cetin-Atalay. - In: SCIENTIFIC REPORTS. - ISSN 2045-2322. - 10:1(2020 Dec 01), pp. 11814.1-11814.9.

Embelin as Lead Compound for New Neuroserpin Polymerization Inhibitors / C. Visentin, L. Musso, L. Broggini, F. Bonato, R. Russo, C. Moriconi, M. Bolognesi, E. Miranda, S. Dallavalle, D. Passarella, S. Ricagno. - In: LIFE. - ISSN 2075-1729. - 10:7(2020 Jul).

New Class of Betulinic Acid-Based Nanoassemblies of Cabazitaxel, Podophyllotoxin, and Thiocolchicine / E. Colombo, L. Polito, M. Biocotino, P. Marzullo, M. Hyeraci, L.D. Via, D. Passarella. - In: ACS MEDICINAL CHEMISTRY LETTERS. - ISSN 1948-5875. - 11:5(2020 Feb 28), pp. 895-898.

Total Synthesis of (–)-Anaferine: A Further Ramification in a Diversity-Oriented Approach / E. Bonandi, G. Tedesco, D. Perdicchia, D. Passarella. - In: MOLECULES. - ISSN 1420-3049. - 25:5(2020 Feb 27).