Brunetti Dario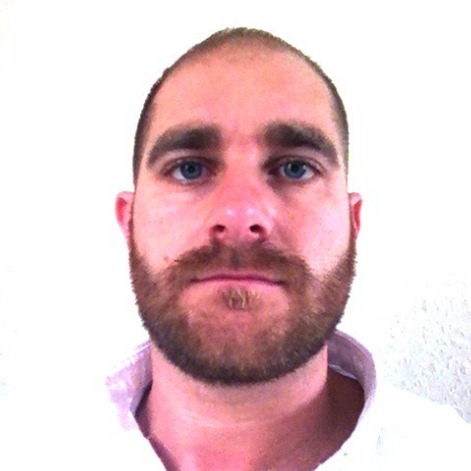 Fixed-term Research Fellow A
SSD
BIO/14 - PHARMACOLOGY
Competition sector
05/G1 - PHARMACOLOGY, CLINICAL PHARMACOLOGY AND PHARMACOGNOSY
Research fields and competencies
Teaching - Programme courses
Research
Publications
Therapeutic Approaches to Treat Mitochondrial Diseases: "One-Size-Fits-All" and "Precision Medicine" Strategies / E. Bottani, C. Lamperti, A. Prigione, V. Tiranti, N. Persico, D. Brunetti. - In: PHARMACEUTICS. - ISSN 1999-4923. - 12:11(2020 Nov 11).

Complete neural stem cell (nsc) neuronal differentiation requires a branched chain amino acids-induced persistent metabolic shift towards energy metabolism / F. Bifari, S. Dolci, E. Bottani, A. Pino, M.D. Chio, S. Zorzin, M. Ragni, R.G. Zamfir, D. Brunetti, D. Bardelli, P. Delfino, M.G. Cattaneo, R. Bordo, L. Tedesco, F. Rossi, P. Bossolasco, V. Corbo, G. Fumagalli, E. Nisoli, A. Valerio, I. Decimo. - In: PHARMACOLOGICAL RESEARCH. - ISSN 1043-6618. - 158(2020 Aug), pp. 104863.1-104863.18.

Targeting Multiple Mitochondrial Processes by a Metabolic Modulator Prevents Sarcopenia and Cognitive Decline in SAMP8 Mice / D. Brunetti, E. Bottani, A. Segala, S. Marchet, F. Rossi, F. Orlando, M. Malavolta, M.O. Carruba, C. Lamperti, M. Provinciali, E. Nisoli, A. Valerio. - In: FRONTIERS IN PHARMACOLOGY. - ISSN 1663-9812. - 17(2020 Jul 31), pp. 1171.1-1171.16.

Loss of function of the mitochondrial peptidase PITRM1 induces proteotoxic stress and Alzheimer's disease-like pathology in human cerebral organoids / M. José Pérez, D. Ivanyuk, V. Panagiotakopoulou, G. Di Napoli, S. Kalb, D. Brunetti, R. Al-Shaana, S.A. Kaeser, S. Anne-Kristin Fraschka, M. Jucker, M. Zeviani, C. Viscomi, M. Deleidi. - In: MOLECULAR PSYCHIATRY. - ISSN 1476-5578. - (2020 Jul 07). [Epub ahead of print]

Exploring the relevance of senotherapeutics for the current SARS-CoV-2 emergency and similar future global health threats / M. Malavolta, R. Giacconi, D. Brunetti, M. Provinciali, F. Maggi. - In: CELLS. - ISSN 2073-4409. - 9:4(2020 Apr), pp. 909.1-909.12.