Somigliana Edgardo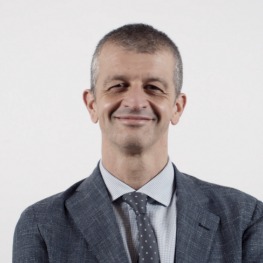 Associate Professor
SSD
MED/40 - OBSTETRICS AND GYNAECOLOGY
Competition sector
06/H1 - OBSTETRICS AND GYNAECOLOGY
Research fields and competencies
Teaching - Programme courses
A.Y. 2020/2021
A.Y. 2019/2020
A.Y. 2018/2019
Research
Publications
Oral Vitamin D supplementation impacts gene expression in granulosa cells in women undergoing IVF / S. Makieva, M. Reschini, S. Ferrari, F. Bonesi, E. Polledri, S. Fustinoni, L. Restelli, V. Sarais, E. Somigliana, P. Viganò. - In: HUMAN REPRODUCTION. - ISSN 0268-1161. - (2020 Dec 11). [Epub ahead of print]

Cryopreservation in reproductive medicine during the COVID-19 pandemic: rethinking policies and European safety regulations / A. Alteri, V. Pisaturo, E. Somigliana, P. Viganò. - In: HUMAN REPRODUCTION. - ISSN 0268-1161. - 35:12(2020 Dec 01), pp. 2650-2657.

Pretreatment maternal lifestyle and outcomes of assisted reproduction: an Italian cohort study / E. Ricci, S. Noli, S. Ferrari, I. La Vecchia, V. De Cosmi, M. Castiglioni, E. Somigliana, C. Agostoni, S. Cipriani, P.A. Mauri, F. Parazzini. - In: BMJ OPEN. - ISSN 2044-6055. - 10:11(2020 Nov 26).

A simplified diagnostic work-up for the detection of gestational diabetes mellitus in low resources settings: achievements and challenges / G. Putoto, E. Somigliana, F. Olivo, S. Ponte, M.M. Koroma, F. Citterio, M. Orsi, E. Pisani, M. Pilon, F. Manenti, G. Segafredo. - In: ARCHIVES OF GYNECOLOGY AND OBSTETRICS. - ISSN 0932-0067. - 302:5(2020 Nov), pp. 1127-1134.

Individual and Relational Well-Being at the Start of an ART Treatment: A Focus on Partners' Gender Differences / S. Molgora, M.P. Baldini, G. Tamanza, E. Somigliana, E. Saita. - In: FRONTIERS IN PSYCHOLOGY. - ISSN 1664-1078. - 11(2020 Sep 25).