Falletta Ermelinda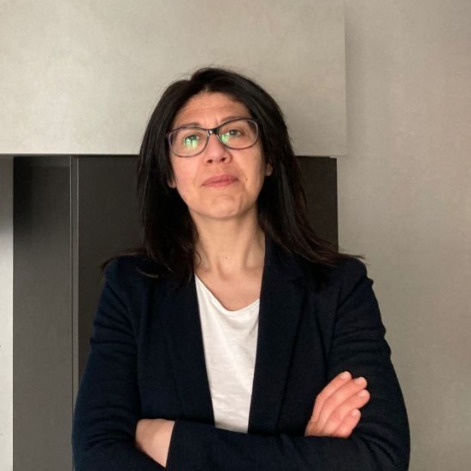 Fixed-term Research Fellow A
SSD
CHIM/04 - INDUSTRIAL CHEMISTRY
Competition sector
03/C2 - INDUSTRIAL AND APPLIED CHEMISTRY
Research fields and competencies
Teaching - Programme courses
Research
Publications
Nonabsorbable Iron(III) binding polymers : Synthesis and evaluation of the chelating properties / C.A. Ghisalberti, E. Falletta, C. Lammi, G. Facchetti, R. Bucci, E. Erba, S. Pellegrino. - In: POLYMER TESTING. - ISSN 0142-9418. - 90(2020 Oct), pp. 106693.1-106693.7.

Sonophotocatalytic degradation of sodium diclofenac using low power ultrasound and micro sized TiO2 / D. Meroni, M. Jiménez-Salcedo, E. Falletta, B.M. Bresolin, C. Fai Kait, D.C. Boffito, C.L. Bianchi, C. Pirola. - In: ULTRASONICS SONOCHEMISTRY. - ISSN 1350-4177. - 67(2020 Oct).

Polyanilines as new sorbents for hydrocarbons removal from aqueous solutions / C. Della Pina, M.A. De Gregorio, P. Dellavedova, E. Falletta. - In: MATERIALS. - ISSN 1996-1944. - 13:9(2020), pp. 2161.1-2161.10.

Photocatalytic and oxidative synthetic pathways for highly efficient PANI-TIO2 nanocomposites as organic and inorganic pollutant sorbents / C. Cionti, C. Della Pina, D. Meroni, E. Falletta, S. Ardizzone. - In: NANOMATERIALS. - ISSN 2079-4991. - 10:3(2020), pp. 441.1-441.21.

Metamaterial architecture from a self-shaping carnivorous plant / C.A.M. La Porta, M.C. Lionetti, S. Bonfanti, S. Milan, C. Ferrario, D. Rayneau-Kirkhope, M. Beretta, M. Hanifpour, U. Fascio, M. Ascagni, L. De Paola, Z. Budrikis, M. Schiavoni, E. Falletta, A. Caselli, O. Chepizhko, A. Tuissi, A. Vailati, S. Zapperi. - In: PROCEEDINGS OF THE NATIONAL ACADEMY OF SCIENCES OF THE UNITED STATES OF AMERICA. - ISSN 0027-8424. - 116:38(2019 Sep 26), pp. 18777-18782.