Cappitelli Francesca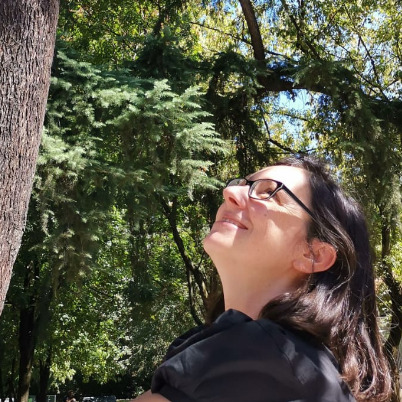 Full professor
SSD
AGR/16 - AGRICULTURAL MICROBIOLOGY
Competition sector
07/I1 - AGRICULTURAL MICROBIOLOGY
Research fields and competencies
Mondays 14:00-15:00 (by email appointment)
Office
Room 3019, 3rd floor, Via Mangiagalli 25
Teaching - Programme courses
A.Y. 2020/2021
A.Y. 2019/2020
Research
Publications
Bioremoval of graffiti using novel commercial strains of bacteria / C. Catto', P. Sanmartin, D. Gulotta, F. Troiano, F. Cappitelli. - In: SCIENCE OF THE TOTAL ENVIRONMENT. - ISSN 0048-9697. - 756(2021 Feb 20), pp. 144075.1-144075.13.

Dynamics of bacterial communities and substrate conversion during olive-mill waste dark fermentation: prediction of the metabolic routes for hydrogen production / G. Mugnai, L. Borruso, T. Mimmo, S. Cesco, V. Luongo, L. Frunzo, M. Fabbricino, F. Pirozzi, F. Cappitelli, F. Villa. - In: BIORESOURCE TECHNOLOGY. - ISSN 0960-8524. - 319(2021 Jan).

An In Vitro Evaluation of the Biocidal Effect of Oregano and Cloves' Volatile Compounds against Microorganisms Colonizing an Oil Painting - A Pioneer Study / L. Gatti, F. Troiano, V.F. Vacchini, F. Cappitelli, A. Balloi. - In: APPLIED SCIENCES. - ISSN 2076-3417. - 12:1(2021 Jan 01), pp. 11010078.1-11010078.12.

The Control of Cultural Heritage Microbial Deterioration / F. Cappitelli, C. Catto', F. Villa. - In: MICROORGANISMS. - ISSN 2076-2607. - 8:10(2020 Oct).

Characterization of a biofilm and the pattern outlined by its growth on a granite-built cloister in the Monastery of San Martiño Pinario (Santiago de Compostela, NW Spain) / P. Sanmartín, F. Villa, F. Cappitelli, S. Balboa, R. Carballeira. - In: INTERNATIONAL BIODETERIORATION & BIODEGRADATION. - ISSN 0964-8305. - 147(2020 Feb).