Mapelli Giovanna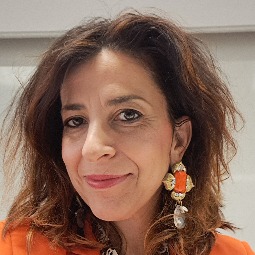 Associate Professor
SSD
L-LIN/07 - LANGUAGE AND TRANSLATION - SPANISH
Competition sector
10/I1 - SPANISH AND LATIN AMERICAN LANGUAGES, LITERATURES AND CULTURES
Research fields and competencies
Teaching - Programme courses
A.Y. 2020/2021
A.Y. 2019/2020
A.Y. 2018/2019
Research
Publications
El uso de sin embargo/no obstante : en un corpus periodístico / G. Mapelli, M.V. Calvi - In: Aportaciones desde el español y el portogués a los marcadores discursivos : Treinta años después de Martín Zorraquino y Portolés / [a cura di] A. Messias Nogueira, C. Fuentes Rodriguez, M. Marti Sanchez. - [s.l] : Editorial Universidad de Sevilla, 2020. - ISBN 9788447229123. - pp. 151-168

Facework in rete : Il caso del sindaco di Madrid su Facebook / G. Mapelli - In: I linguaggi amministrativi nel mondo : Un viaggio attraverso il web / [a cura di] M.-C. Jullion, G. Sergio. - [s.l] : Franco Angeli, 2020. - ISBN 9788835110170. - pp. 85-105

Hacia una visión holística del discurso turístico / L. Chierichetti, G. Garofalo, G. Mapelli. - In: CÍRCULO DE LINGÜÍSTICA APLICADA A LA COMUNICACIÓN. - ISSN 1576-4737. - 78(2019), pp. 3-16.

Actividades de imagen en las páginas Facebook de pediatras españoles: el caso de "Lucía, mi pediatra" = Facework in Facebook pages of Spanish pediatricians: the case of "Lucía, mi pediatra" / G. Mapelli. - In: PRAGMÁTICA SOCIOCULTURAL. - ISSN 2194-8313. - 7:1(2019), pp. 43-69.

Face work in Rete : analisi dei profili Twitter e Facebook di pediatri spagnoli / G. Mapelli. ((Intervento presentato al convegno Les nouveaux languages au tournant du 21. siecl. tenutosi a Sesto San Giovanni nel 2019.