Peroni Giulio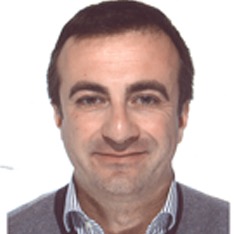 Associate Professor
SSD
IUS/13 - INTERNATIONAL LAW
Competition sector
12/E1 - INTERNATIONAL AND EUROPEAN UNION LAW
Research fields and competencies
Teaching - Programme courses
A.Y. 2020/2021
A.Y. 2018/2019
Research
Publications
Stabilità economica e sostenibilità nel diritto internazionale / G. Peroni. - [s.l] : Giuffrè Francis Lefebvre, 2020. - ISBN 9788828821267.

The regulation of patrimony within civil law systems: from a unitary to a divisional approach in the management of patrimonial assets and its effects on private international law rules / G. Peroni. - In: JOURNAL OF PRIVATE INTERNATIONAL LAW. - ISSN 1744-1048. - 14:2(2018 May 04), pp. 368-382.

Towards the Financial Stability: Myth or Reality? / G. PERONI - In: From Risk Reduction to Risk Sharing: How to Align Opposing Policy Concepts and Shape a Balanced Financial Architecture in the EU : Disentangling ambiguous policies, national dynamics and regulatory biasesBerlin : ESMT, 2018. - pp. 56-60 (( Intervento presentato al 6. convegno Joint conference regulatory reforms tenutosi a Berlin nel 2018.

The Italian Succession's System after the EU Regulation n. 650/2012 / G. Peroni. - In: CONTRATTO E IMPRESA. EUROPA. - ISSN 1127-2872. - 23(2018), pp. 476-499.

Le nuove regole del TFUE per l'adozione degli atti in materia agraria, nel quadro del nuovo assetto istituzionale dopo Lisbona: meno potere al Consiglio? Più poteri alla Commissione? / G. Peroni - In: Il Trattato di Lisbona e la nuova PAC / [a cura di] I. Canfora, L. Costantino, A. Jannarelli. - Bari : Cacucci, 2017. - ISBN 9788866116288. - pp. 209-225 (( convegno Atti del Convegno tenutosi a Bari nel 2014.