Vistoli Giulio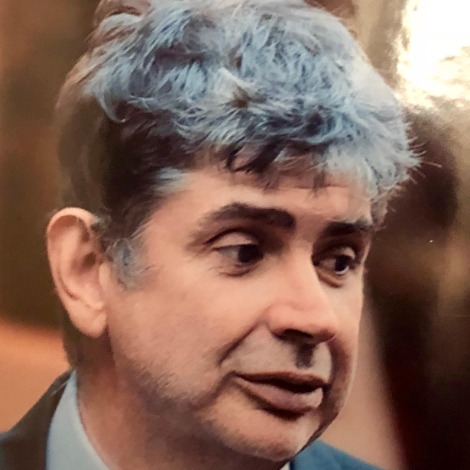 Full professor
SSD
CHIM/08 - PHARMACEUTICAL CHEMISTRY
Competition sector
03/D1 - MEDICINAL, TOXICOLOGICAL AND NUTRITIONAL CHEMISTRY AND APPLIED TECHNOLOGIES
Research fields and competencies
Teaching - Programme courses
A.Y. 2018/2019
Postgraduate Schools - Medicine, Healthcare, Dental Medicine
Research
Publications
Novel adamantyl retinoid-related molecules with POLA1 inhibitory activity / R. Cincinelli, L. Musso, M.B. Guglielmi, I. La Porta, A. Fucci, E. Luca D'Andrea, F. Cardile, F. Colelli, G. Signorino, N. Darwiche, S. Gervasoni, G. Vistoli, C. Pisano, S. Dallavalle. - In: BIOORGANIC CHEMISTRY. - ISSN 0045-2068. - 104(2020 Nov).

Tree2c: A flexible tool for enabling model deployment with special focus on cheminformatics applications / A. Pedretti, A. Mazzolari, S. Gervasoni, G. Vistoli. - In: APPLIED SCIENCES. - ISSN 2076-3417. - 10:21(2020 Nov 01), pp. 7704.1-7704.8.

Carbachol dimers with primary carbamate groups as homobivalent modulators of muscarinic receptors / R. Matucci, C. Bellucci, M.V. Martino, M. Nesi, D. Manetti, J. Welzel, U. Bartz, J. Holze, C. Tränkle, K. Mohr, A. Mazzolari, G. Vistoli, S. Dei, E. Teodori, M.N. Romanelli. - In: EUROPEAN JOURNAL OF PHARMACOLOGY. - ISSN 0014-2999. - 883(2020 Sep 15), pp. 173183.1-173183.9.

Development of a direct LC-ESI-MS method for the measurement of human serum carnosinase activity / E. Gilardoni, S. Gervasoni, M. Maspero, C. Dallanoce, G. Vistoli, M. Carini, G. Aldini, L. Regazzoni. - In: JOURNAL OF PHARMACEUTICAL AND BIOMEDICAL ANALYSIS. - ISSN 0731-7085. - 189(2020 Sep 10).

Novel Highly Potent and Selective Sigma1 Receptor Antagonists Effectively Block the Binge Eating Episode in Female Rats / C. Cifani, E. Micioni Di Bonaventura, L. Botticelli, F. Del Bello, G. Giorgioni, P. Pavletić, A. Piergentili, W. Quaglia, A. Bonifazi, D. Schepmann, B. Wünsch, G. Vistoli, M.V. Micioni Di Bonaventura. - In: ACS CHEMICAL NEUROSCIENCE. - ISSN 1948-7193. - 11:19(2020 Sep 04), pp. 3107-3116.