Petralia Giuseppe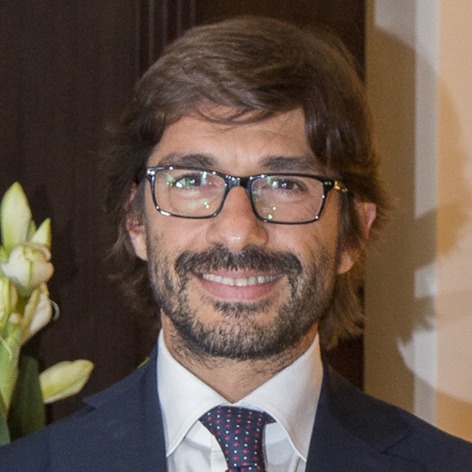 Associate Professor
SSD
MED/36 - IMAGING AND RADIOTHERAPY
Competition sector
06/I1 - IMAGING, RADIOTHERAPY AND NEURORADIOLOGY
Research fields and competencies
Teaching - Programme courses
A.Y. 2020/2021
2nd level vocational master
A.Y. 2019/2020
Postgraduate Schools - Medicine, Healthcare, Dental Medicine
A.Y. 2018/2019
Postgraduate Schools - Medicine, Healthcare, Dental Medicine
Research
Publications
Radiologists Should Integrate Clinical Risk Factors with MRI Findings for Meaningful Prostate Cancer Staging / A.R. Padhani, G. Petralia. - In: RADIOLOGY. - ISSN 0033-8419. - 296:1(2020 Jul 01), pp. 96-97.

Dynamic contrast-enhanced MRI in oncology : how we do it / G. Petralia, P.E. Summers, A. Agostini, R. Ambrosini, R. Cianci, G. Cristel, L. Calistri, S. Colagrande. - In: LA RADIOLOGIA MEDICA. - ISSN 0033-8362. - (2020 May 15). [Epub ahead of print]

Whole-body magnetic resonance imaging (WB-MRI) for cancer screening in asymptomatic subjects of the general population: Review and recommendations / F. Zugni, A.R. Padhani, D.-. Koh, P.E. Summers, M. Bellomi, G. Petralia. - In: CANCER IMAGING. - ISSN 1470-7330. - 20:1(2020 May 11).

Effects of MRI image normalization techniques in prostate cancer radiomics / L.J. Isaksson, S. Raimondi, F. Botta, M. Pepa, S.G. Gugliandolo, S.P. De Angelis, G. Marvaso, G. Petralia, O. De Cobelli, S. Gandini, M. Cremonesi, F. Cattani, P. Summers, B.A. Jereczek-Fossa. - In: PHYSICA MEDICA. - ISSN 1120-1797. - 71(2020 Mar), pp. 7-13.

Correction: Confirmatory multiparametric magnetic resonance imaging at recruitment confers prolonged stay in active surveillance and decreases the rate of upgrading at follow-up (Prostate Cancer and Prostatic Diseases, (2020), 23, 1, (94-101), 10.1038/s41391-019-0160-3) / S. Luzzago, M. Catellani, E. Di Trapani, G. Cozzi, F.A. Mistretta, R. Bianchi, P. Pricolo, A. Conti, E. Ancona, N. Piacentini, S. Alessi, G. Renne, M. Ferro, D.-. Matei, G. Musi, B.A. Jereczek-Fossa, G. Petralia, O. de Cobelli. - In: PROSTATE CANCER AND PROSTATIC DISEASES. - ISSN 1365-7852. - 23:1(2020 Mar), pp. 195-195.