Puglisi Guglielmo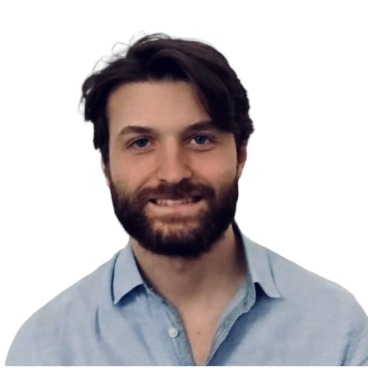 Type B Postdoctoral Fellow
Research fields and competencies
Research
Publications
Association of Supratotal Resection with Progression-Free Survival, Malignant Transformation, and Overall Survival in Lower-Grade Gliomas / M. Rossi, L. Gay, F. Ambrogi, M.C. Nibali, T. Sciortino, G. Puglisi, A. Leonetti, C. Mocellini, M. Caroli, S. Cordera, M. Simonelli, F. Pessina, P. Navarria, A. Pace, R. Soffietti, R. Rudà, M. Riva, L. Bello. - In: NEURO-ONCOLOGY. - ISSN 1522-8517. - (2020 Oct 13). [Epub ahead of print]

Preserving Visual Functions During Gliomas Resection: Feasibility and Efficacy of a Novel Intraoperative Task for Awake Brain Surgery / M. Conti Nibali, A. Leonetti, G. Puglisi, M. Rossi, T. Sciortino, L.G. Gay, U.A. Arcidiacono, H. Howells, L. Viganò, P.C. Zito, M. Riva, L. Bello. - In: FRONTIERS IN ONCOLOGY. - ISSN 2234-943X. - 10(2020 Sep 02), pp. 1485.1-1485.11.

Resection of tumors within the primary motor cortex using high-frequency stimulation: oncological and functional efficiency of this versatile approach based on clinical conditions / M. Rossi, M. Conti Nibali, L. Viganò, G. Puglisi, H. Howells, L. Gay, T. Sciortino, A. Leonetti, M. Riva, L. Fornia, G. Cerri, L. Bello. - In: JOURNAL OF NEUROSURGERY. - ISSN 1933-0693. - (2019). [Epub ahead of print]

Updated Design of the CMB Polarization Experiment Satellite LiteBIRD / H. Sugai, P.A.R. Ade, Y. Akiba, D. Alonso, K. Arnold, J. Aumont, J. Austermann, C. Baccigalupi, A.J. Banday, R. Banerji, R.B. Barreiro, S. Basak, J. Beall, S. Beckman, M. Bersanelli, J. Borrill, F. Boulanger, M.L. Brown, M. Bucher, A. Buzzelli, E. Calabrese, F.J. Casas, A. Challinor, V. Chan, Y. Chinone, J.-. Cliche, F. Columbro, A. Cukierman, D. Curtis, P. Danto, P. de Bernardis, T. de Haan, M. De Petris, C. Dickinson, M. Dobbs, T. Dotani, L. Duband, A. Ducout, S. Duff, A. Duivenvoorden, J.-. Duval, K. Ebisawa, T. Elleflot, H. Enokida, H.K. Eriksen, J. Errard, T. Essinger-Hileman, F. Finelli, R. Flauger, C. Franceschet, U. Fuskeland, K. Ganga, J.-. Gao, R. Genova-Santos, T. Ghigna, A. Gomez, M.L. Gradziel, J. Grain, F. Grupp, A. Gruppuso, J.E. Gudmundsson, N.W. Halverson, P. Hargrave, T. Hasebe, M. Hasegawa, M. Hattori, M. Hazumi, S. Henrot-Versille, D. Herranz, C. Hill, G. Hilton, Y. Hirota, E. Hivon, R. Hlozek, D.-. Hoang, J. Hubmayr, K. Ichiki, T. Iida, H. Imada, K. Ishimura, H. Ishino, G.C. Jaehnig, M. Jones, T. Kaga, S. Kashima, Y. Kataoka, N. Katayama, T. Kawasaki, R. Keskitalo, A. Kibayashi, T. Kikuchi, K. Kimura, T. Kisner, Y. Kobayashi, N. Kogiso, A. Kogut, K. Kohri, E. Komatsu, K. Komatsu, K. Konishi, N. Krachmalnicoff, C.L. Kuo, N. Kurinsky, A. Kushino, M. Kuwata-Gonokami, L. Lamagna, M. Lattanzi, A.T. Lee, E. Linder, B. Maffei, D. Maino, M. Maki, A. Mangilli, E. Martinez-Gonzalez, S. Masi, R. Mathon, T. Matsumura, A. Mennella, M. Migliaccio, Y. Minami, K. Mistuda, D. Molinari, L. Montier, G. Morgante, B. Mot, Y. Murata, J.A. Murphy, M. Nagai, R. Nagata, S. Nakamura, T. Namikawa, P. Natoli, S. Nerval, T. Nishibori, H. Nishino, Y. Nomura, F. Noviello, C. O'Sullivan, H. Ochi, H. Ogawa, H. Ogawa, H. Ohsaki, I. Ohta, N. Okada, N. Okada, L. Pagano, A. Paiella, D. Paoletti, G. Patanchon, F. Piacentini, G. Pisano, G. Polenta, D. Poletti, T. Prouve, G. Puglisi, D. Rambaud, C. Raum, S. Realini, M. Remazeilles, G. Roudil, J.A. Rubino-Martin, M. Russell, H. Sakurai, Y. Sakurai, M. Sandri, G. Savini, D. Scott, Y. Sekimoto, B.D. Sherwin, K. Shinozaki, M. Shiraishi, P. Shirron, G. Signorelli, G. Smecher, P. Spizzi, S.L. Stever, R. Stompor, S. Sugiyama, A. Suzuki, J. Suzuki, E. Switzer, R. Takaku, H. Takakura, S. Takakura, Y. Takeda, A. Taylor, E. Taylor, Y. Terao, K.L. Thompson, B. Thorne, M. Tomasi, H. Tomida, N. Trappe, M. Tristram, M. Tsuji, M. Tsujimoto, C. Tucker, J. Ullom, S. Uozumi, S. Utsunomiya, J. Van Lanen, G. Vermeulen, P. Vielva, F. Villa, M. Vissers, N. Vittorio, F. Voisin, I. Walker, N. Watanabe, I. Wehus, J. Weller, B. Westbrook, B. Winter, E. Wollack, R. Yamamoto, N.Y. Yamasaki, M. Yanagisawa, T. Yoshida, J. Yumoto, M. Zannoni, A. Zonca. - In: JOURNAL OF LOW TEMPERATURE PHYSICS. - ISSN 0022-2291. - 199:3-4(2020 May), pp. 1107-1117.

fMRI-Targeted High-Angular Resolution Diffusion MR Tractography to Identify Functional Language Tracts in Healthy Controls and Glioma Patients / F. Sanvito, E. Caverzasi, M. Riva, K.M. Jordan, V. Blasi, P. Scifo, A. Iadanza, S.A. Crespi, S. Cirillo, A. Casarotti, A. Leonetti, G. Puglisi, M. Grimaldi, L. Bello, M.L. Gorno-Tempini, R.G. Henry, A. Falini, A. Castellano. - In: FRONTIERS IN NEUROSCIENCE. - ISSN 1662-453X. - 14(2020 Mar 31).