Dimitriadis Iraklis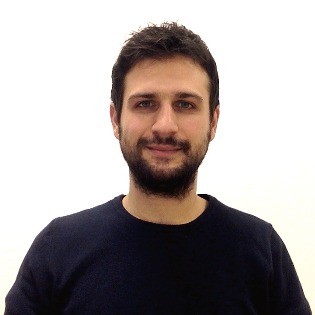 Type B Postdoctoral Fellow
Research fields and competencies
Research
Publications
Modelli culturali e concezione della cittadinanza tra i nuovi migranti italiani a Londra e a Berlino / F. Quassoli, I. Dimitriadis (MUTAMENTI). - In: Italiani che lasciano l'Italia : Le nuove emigrazioni al tempo della crisi / [a cura di] M. Alberio, F. Berti. - [s.l] : Mimesis, 2020. - ISBN 9788857557229. - pp. 171-192

"Working there is amazing, but life here is better": Imaginaries of onward migration destinations among Albanian migrant construction workers in Italy and Greece / I. Dimitriadis - In: Migration at Work: Aspirations, Imaginaries & Structures of Mobility / [a cura di] F. K. Seiger, C. Timmerman, N. B. Salazar. - [s.l] : Leuven University Press, 2020. - ISBN 9789461663443. - pp. 135-151

Onward Migration Aspirations and Transnational Practices of Migrant Construction Workers Amidst Economic Crisis: Exploring New Opportunities and Facing Barriers / I. Dimitriadis. - In: INTERNATIONAL MIGRATION. - ISSN 1468-2435. - (2020). [Epub ahead of print]

Here, there, in between, beyond…: Identity negotiation and sense of belonging among Southern Europeans in the UK and Germany / F. Quassoli, I. Dimitriadis. - In: SOCIAL INCLUSION. - ISSN 2183-2803. - 7:4(2019), pp. 341-351.

"Asking Around": Immigrants' Counterstrategies to Renew Their Residence Permit in Times of Economic Crisis in Italy / I. Dimitriadis. - In: JOURNAL OF IMMIGRANT & REFUGEE STUDIES. - ISSN 1556-2948. - 16:3(2018), pp. 275-292.