Dorigatti Lisa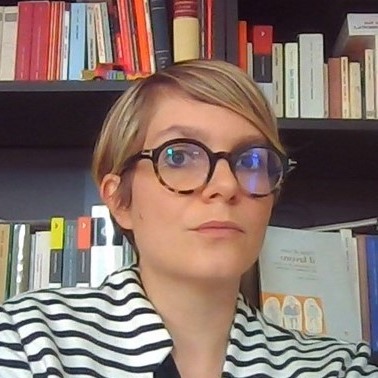 Fixed-term Research Fellow B
SSD
SPS/09 - ECONOMIC SOCIOLOGY AND SOCIOLOGY OF WORK AND ORGANIZATIONS
Competition sector
14/D1 - ECONOMIC SOCIOLOGY, SOCIOLOGY OF WORK, URBAN AND ENVIRONMENTAL SOCIOLOGY
Research fields and competencies
Wednesday 11.00-13.00. Meetings in person are suspended. Skype meetings can be organised via email.
Office
Room 11, second floor (Conservatorio side)
Teaching - Programme courses
Research
Publications
Small firms and the labour market / R. Di Federico, L. Dorigatti - In: Regulating Work in Small Firms : Perspectives on the Future of Work in Globalised Economies / [a cura di] I. Regalia. - [s.l] : Palgrave MacMillan, 2020. - ISBN 9783030218201. - pp. 95-130

Out of Sight, Out of Mind: The Challenge of External Work Arrangements for Industrial Manufacturing Unions in Germany and Italy / C. Benassi, L. Dorigatti. - In: WORK EMPLOYMENT AND SOCIETY. - ISSN 0950-0170. - (2020). [Epub ahead of print]

Public, private or hybrid? Providing care services under austerity: the case of Italy / L. Dorigatti, A. Mori, S. Neri. - In: THE INTERNATIONAL JOURNAL OF SOCIOLOGY & SOCIAL POLICY. - ISSN 0144-333X. - (2020). [Epub ahead of print]

Systems for Conflict Resolution in Comparative Perspective / M. Behrens, A. Colvin, L. Dorigatti, A. Pekarek. - In: INDUSTRIAL & LABOR RELATIONS REVIEW. - ISSN 0019-7939. - (2019 Sep). [Epub ahead of print]

Dentro e oltre l'azione collettiva : il lavoro creativo tra individualismo e comunitarismo / A. Bellini, L. Dorigatti. - In: QUADERNI DI RASSEGNA SINDACALE. LAVORI. - ISSN 1590-9689. - 20:2(2019), pp. 89-108.