Palazzolo Luca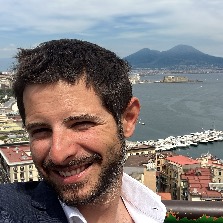 Type B Postdoctoral Fellow
Research fields and competencies
Research
Publications
Distinguishing mode of action of compounds inducing craniofacial malformations in zebrafish embryos to support dose-response modeling in combined exposures / H.J. Heusinkveld, W.G. Schoonen, H.M. Hodemaekers, A. Nugraha, J. Sirks, V. Veenma, C. Sujan, J.L.A. Pennings, P.F. Wackers, L. Palazzolo, I. Eberini, E. Rorije, L.T.M. van der Ven. - In: REPRODUCTIVE TOXICOLOGY. - ISSN 0890-6238. - 96(2020 Sep), pp. 114-127.

Literature search – Exploring in silico protein toxicity prediction methods to support the food and feed risk assessment / L. Palazzolo, E. Gianazza, I. Eberini. - In: EFSA SUPPORTING PUBLICATIONS. - ISSN 2397-8325. - 17:7(2020 Jul 31).

Development of an adverse outcome pathway for cranio-facial malformations: A contribution from in silico simulations and in vitro data / F. Metruccio, L. Palazzolo, F. Di Renzo, M. Battistoni, E. Menegola, I. Eberini, A. Moretto. - In: FOOD AND CHEMICAL TOXICOLOGY. - ISSN 0278-6915. - 140(2020 Jun).

Some more about dogs: Proteomics of neglected biological fluids / I. Miller, S. Schlosserb, L. Palazzolo, M. Veronesi, I. Eberini, E. Gianazza. - In: JOURNAL OF PROTEOMICS. - ISSN 1876-7737. - 218(2020 Apr 30).

Predicting estrogen receptor binding of chemicals using a suite of in silico methods-complementary approaches of (Q)Sar, molecular docking and molecular dynamics / L. Palazzolo, J.V. Cotteril, C. Ridgway, N. Price, E. Rorije, A. Moretto, A. Peijnenburg, I. Eberini. ((Intervento presentato al 19. convegno Congresso Nazionale della Società Italiana di Tossicologia (SITOX) tenutosi a Bologna nel 2020.