Bellucci Lucia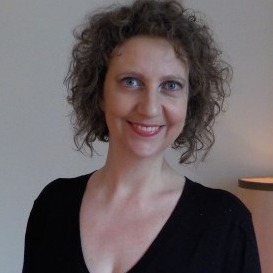 Associate Professor
SSD
IUS/20 - PHILOSOPHY OF LAW
Competition sector
12/H3 - PHILOSOPHY OF LAW
Research fields and competencies
During the first semester Professor Lucia Bellucci is available for students on Microsoft Teams (not Skype anymore) on Thursday at 2.15 p.m. (14.15) and 6.45 p.m. (18.45), access code: aeogc6v. During the second semester Prof. Bellucci will be available b
Teaching - Programme courses
A.Y. 2020/2021
A.Y. 2019/2020
A.Y. 2018/2019
Research
Publications
Communities, Belonging and the Individual Between Boundaries and Bridges / L. Bellucci. - (2020 Jul 09).

Mainstreaming Gender into Female Genital Modifications and Criminal Law: A Fruitful Combination? The Ruling Issued by the Court of Appeal of Venice on 23 November 2012 / L. Bellucci (DIRITTI UMANI E COMPARAZIONE GIURIDICA). - In: Justice and culture : theory and practice concerning the use of culture in courtrooms / [a cura di] L.E. Rios Vega, I. Ruggiu, I. Spigno. - Napoli : Editoriale Scientifica, 2020. - ISBN 9788893918527. - pp. 173-191

Les techniques juridiques d'incitation à la production cinématographique en Italie et en France: le symbole d'une transition démocratique inachevée dans le Bel Paese / L. Bellucci. - In: SOCIOLOGIA DEL DIRITTO. - ISSN 0390-0851. - 46:3(2019), pp. 95-118.

Le mutilazioni genitali femminili come reato di genere? Un'analisi delle norme europee alla luce del concetto di violenza / L. Bellucci. - In: STATO, CHIESE E PLURALISMO CONFESSIONALE. - ISSN 1971-8543. - 2018:26(2018 Jul 09), pp. 1-19.

Media Law and Illiberal Democracy in the European Union / L. Bellucci. ((Intervento presentato al convegno Law at the crossroads: le droit à la croisée des chemins tenutosi a Toronto nel 2018.