Camaldo Lucio Bruno Cristiano
Camaldo Lucio Bruno Cristiano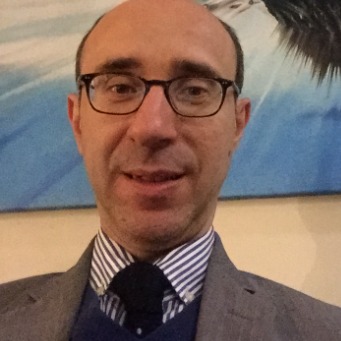 Associate Professor
SSD
IUS/16 - CRIMINAL PROCEDURE
Competition sector
12/G2 - CRIMINAL PROCEDURE
Research fields and competencies
telematic connection by appointment via email
Office
telematic connection (for sanitary emergency)
Teaching - Programme courses
A.Y. 2020/2021
A.Y. 2019/2020
A.Y. 2018/2019
Research
Publications
La Cassazione nega l'ammissibilità della declaratoria de plano del difetto di imputabilità del minore infraquattordicenne / L. Camaldo. - In: SISTEMA PENALE. - ISSN 2704-8098. - 2020(2020 Jun 25), pp. 1-10.

La revoca del patrocinio a spese dello Stato nell'ipotesi di dichiarazione reddituale non veritiera o incompleta / L. Camaldo. - (2020 Feb 06).

L'accertamento della minore età dell'autore di reato tra disciplina nazionale e normativa europea / L. Camaldo. - In: PROCESSO PENALE E GIUSTIZIA. - ISSN 2039-4527. - 2020:2(2020 Feb), pp. 525-536.

Meno carcere per tutti i condannati minorenni : La prima pronuncia d'illegittimità costituzionale del nuovo ordinamento penitenziario minorile = Less prison for all convicted minors : The first decision on the constitutional illegitimacy of the new legislation for convicted minors / L. Camaldo. - In: DIRITTO PENALE E UOMO. - ISSN 2704-6516. - 2020:01(2020), pp. 131-141.

La definizione di un sistema penale minorile conforme ai principi internazionali : le osservazioni del Comitato ONU sui diritti del fanciullo a trent'anni dalla Convenzione di New York / L. Camaldo, F. Manfredini. - In: DIRITTO PENALE E UOMO. - ISSN 2704-6516. - 2019:12(2019 Dec), pp. 44-58.