Dozzi Maria Vittoria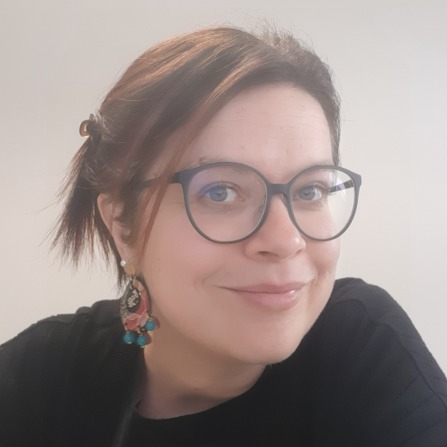 Fixed-term Research Fellow B
SSD
CHIM/02 - PHYSICAL CHEMISTRY
Competition sector
03/A2 - MODELS AND METHODS FOR CHEMISTRY
Research fields and competencies
Teaching - Programme courses
Research
Publications
Effective Visible Light Exploitation by Copper Molybdo-tungstate Photoanodes / A. Polo, C. Nomellini, I. Grigioni, M.V. Dozzi, E. Selli. - In: ACS APPLIED ENERGY MATERIALS. - ISSN 2574-0962. - 2020:3(2020 Jun 08), pp. 6956-6964.

Hydrogenation of ZnFe2O4 Flat Films: Effects of the Pre-Annealing Temperature on the Photoanodes Efficiency for Water Oxidation / A. Polo, C.L. Lhermitte, M.V. Dozzi, E. Selli, K. Sivula. - In: SURFACES. - ISSN 2571-9637. - 3:1(2020 Mar 12), pp. 93-104.

Tuning Polyamidoamine Design to Increase Uptake and Efficacy of Ruthenium Complexes for Photodynamic Therapy / D. Maggioni, L. Mascheroni, M.V. Dozzi, E. Ranucci, P. Ferruti, V. Francia, A. Salvati. ((Intervento presentato al 4. convegno International Caparica Symposium on NPs and NMs and Applications tenutosi a Lisbona nel 2020.

Sensitizing effects of BiVO4 and visible light induced production of highly reductive electrons in the TiO2/BiVO4 heterojunction / A. Polo, I. Grigioni, M.V. Dozzi, E. Selli. - In: CATALYSIS TODAY. - ISSN 0920-5861. - 340(2020 Jan 15), pp. 19-25.

Photoinduced electron transfer in WO3/BiVO4 heterojunction photoanodes : effects of the WO3 layer thickness / I. Grigioni, M.V. Dozzi, E. Selli. - In: JOURNAL OF PHYSICS. CONDENSED MATTER. - ISSN 0953-8984. - 32:1(2020 Jan 01), pp. 014001.1-014001.7.