Carpineti Marina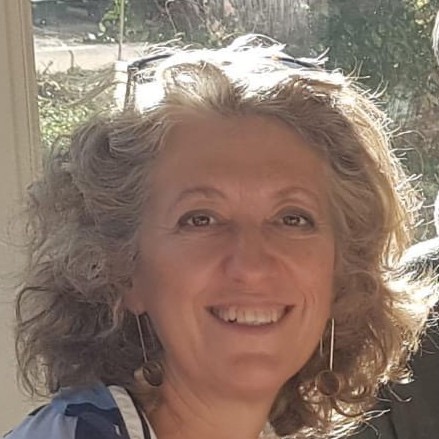 Category D - Technical, data processing and scientific-technical Area
Contacts
Numero di telefono dell'ufficio
Teaching - Programme courses
Research
Publications
Inclined convection in a layer of liquid water with poorly conducting boundaries / S. Castellini, M. Carpineti, F. Croccolo, A. Vailati. - In: PHYSICAL REVIEW RESEARCH. - ISSN 2643-1564. - 2:3(2020 Sep 24), pp. 033481.1-033481.6.

Frying an egg to study heat transport: an engaging and didactic experiment / N. Ludwig, M. Carpineti. - In: PHYSICS EDUCATION. - ISSN 0031-9120. - 55:2(2020), pp. 025016.1-025016.8.

Giant Fluctuations Induced by Thermal Diffusion in Complex Liquids / A. Vailati, P. Baaske, H. Bataller, S. Bolis, M. Braibanti, M. Carpineti, R. Cerbino, F. Croccolo, J. Dewandel, A. Donev, L. García-Fernández, F. Giavazzi, R. Haslinger, S. Hens, M. Knauer, W. Köhler, E. Kufner, J.M. Ortiz de Zárate, J. Peeters, C.J. Schwarz, I. Silkina, S. Xu, D. Zapf. - In: MICROGRAVITY, SCIENCE AND TECHNOLOGY. - ISSN 0938-0108. - (2020). [Epub ahead of print]

Embedding Physics into technology: Infrared thermography and building inspection as a teaching tool - a new participated strategy approach to the physics of heat transfer and energy saving for professional schools / M. Carpineti, L. Cazzaniga, L. Perotti, M. Giliberti, M. Cavinato, N. Ludwig. - In: CANADIAN JOURNAL OF PHYSICS. - ISSN 0008-4204. - 97(2019 Sep), pp. 1019-1026.

Kinetics of growth of non-equilibrium fluctuations during thermodiffusion in a polymer solution / M. Carpineti, M. Sabato, F. Croccolo, A. Vailati. - In: THE EUROPEAN PHYSICAL JOURNAL. E, SOFT MATTER. - ISSN 1292-8941. - 42:2(2019 Feb).