Ruscica Massimiliano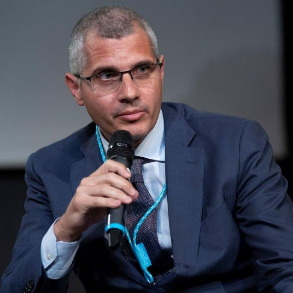 Associate Professor
SSD
MED/04 - EXPERIMENTAL MEDICINE AND PATHOPHYSIOLOGY
Competition sector
06/A2 - EXPERIMENTAL MEDICINE, PATHOPHYSIOLOGY AND CLINICAL PATHOLOGY
Research fields and competencies
Teaching - Programme courses
A.Y. 2020/2021
2nd level vocational master
A.Y. 2019/2020
2nd level vocational master
A.Y. 2018/2019
2nd level vocational master
Research
Publications
Depression and cardiovascular risk—association among Beck Depression Inventory, PCSK9 levels and insulin resistance / C. Macchi, C. Favero, A. Ceresa, L. Vigna, D.M. Conti, A.C. Pesatori, G. Racagni, A. Corsini, N. Ferri, C.R. Sirtori, M. Buoli, V. Bollati, M. Ruscica. - In: CARDIOVASCULAR DIABETOLOGY. - ISSN 1475-2840. - 19:1(2020 Dec 03), pp. 187.1-187.11.

Serological follow-up of SARS-CoV-2 asymptomatic subjects / G.P. Milani, L. Dioni, C. Favero, L. Cantone, C. Macchi, S. Delbue, M. Bonzini, E. Montomoli, V. Bollati, B. Albetti, C. Bandi, T. Bellini, M. Buscaglia, C. Cantarella, M. Carugno, S. Casartelli, S. D'Alessandro, F. De Chiara, I. Eberini, L. Ferrari, M. Ferraroni, L. Galastri, C. Galli, M. Hoxha, S. Iodice, C. La Vecchia, A. Manenti, I. Manini, S. Marchi, J. Mariani, E. Pariani, A.C. Pesatori, F. Rota, M. Ruscica, T. Schioppo, L. Tarantini, C.M. Trombetta, M. Vicenzi, G. Zanchetta. - In: SCIENTIFIC REPORTS. - ISSN 2045-2322. - 10:1(2020 Dec).

Lipoprotein(a) and PCSK9 inhibition: clinical evidence / M. Ruscica, M.F. Greco, N. Ferri, A. Corsini. - In: EUROPEAN HEART JOURNAL SUPPLEMENTS. - ISSN 1520-765X. - 22:Supplement L(2020 Nov 18), pp. L53-L56.

Leptin, Resistin, and PCSK9: The Role of STAT3 / C. Macchi, M.F. Greco, M. Botta, P. Sperandeo, P. Dongiovanni, L. Valenti, A.F.G. Cicero, C. Borghi, M.G. Lupo, S. Romeo, A. Corsini, P. Magni, N. Ferri, M. Ruscica. - In: THE AMERICAN JOURNAL OF PATHOLOGY. - ISSN 0002-9440. - 190:11(2020 Nov 11), pp. 2226-2236.

Statins and C-reactive protein: in silico evidence on direct interaction / N. Shakour, M. Ruscica, F. Hadizadeh, C. Cirtori, M. Banach, T. Jamialahmadi, A. Sahebkar. - In: ARCHIVES OF MEDICAL SCIENCE. - ISSN 1734-1922. - 16:6(2020 Nov 02), pp. 1432-1439.