Faustini Massimo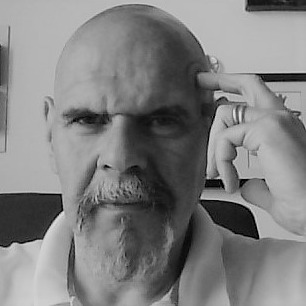 Full professor
SSD
VET/02 - VETERINARY PHYSIOLOGY
Competition sector
07/H1 - VETERINARY ANATOMY AND PHYSIOLOGY
Research fields and competencies
Teaching - Programme courses
Research
Publications
Apgar score or birthweight in Chihuahua dogs born by elective Caesarean section : which is the best predictor of the survival at 24 h after birth? / J. Fusi, M. Faustini, B. Bolis, M.C. Veronesi. - In: ACTA VETERINARIA SCANDINAVICA. - ISSN 1751-0147. - 62:1(2020 Jul 23), pp. 39.1-39.8.

Passiflora Incarnata powder extract in postweaning piglets feeding slightly improves wellbeing and immune parameters / G. PASTORELLI, M. FAUSTINI, F. LUZI, V. REDAELLI, L. TURIN. - In: LIVESTOCK SCIENCE. - ISSN 1871-1413. - 235(2020 May).

Etorphine-Azaperone Immobilisation for Translocation of Free-Ranging Masai Giraffes (Giraffa Camelopardalis Tippelskirchi): A Pilot Study / F. Vitali, E.K. Kariuki, D. Mijele, T. Kaitho, M. FAUSTINI, R. Preziosi, F. Gakuya, G. RAVASIO. - In: ANIMALS. - ISSN 2076-2615. - 10:2(2020 Feb).

Morphological indices for canine spermatozoa based on the World Health Organization laboratory manual for human semen / M.G. Morselli, M. Colombo, M. Faustini, G.C. Luvoni. - In: REPRODUCTION IN DOMESTIC ANIMALS. - ISSN 0936-6768. - 54:7(2019 Jul), pp. 949-955.

Comparative Personality Traits Assessment of Three Species of Communally Housed Captive Penguins / G. Quintavalle Pastorino, R. Preziosi, M. Faustini, G. Curone, M. Albertini, D. Nicoll, L. Moffat, R. Pizzi, S. Mazzola. - In: ANIMALS. - ISSN 2076-2615. - 9:6(2019 Jun 20).