Posenato Naiara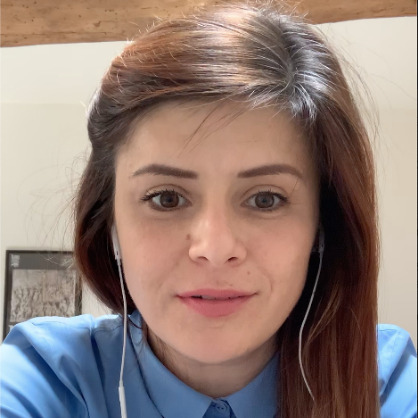 Research Fellow
SSD
IUS/02 - COMPARATIVE PRIVATE LAW
Competition sector
12/E2 - COMPARATIVE LAW
Research fields and competencies
Teaching - Programme courses
Research
Publications
New opinions exProtocol no. 16to theECHR and the Inter-American advisory practice : some comparative remarks / N. Posenato. - In: EUROJUS. - ISSN 2384-9169. - 7:4(2020 Dec 22), pp. 353-370.

A abertura do tribunal constitucional italiano ao amicus curiae - Importante novidade em linha com a transparência e o diálogo / N. Posenato. - In: REVISTA JUSTIÇA & CIDADANIA. - ISSN 1807-779X. - 20:236(2020 Apr 01), pp. 52-55.

O papel do Poder Judiciário na proteção aos direitos fundamentais no Séc. XXI / N. Posenato. ((Intervento presentato al convegno Temas Atuais de Direito Comparado. Brasil, União Europeia e Itália tenutosi a Firenze- Pisa nel 2020.

Um "viajante jurídico" entre o Brasil e a Itália: a modernidade da doutrina comparatística de Tullio Ascarelli / N. Posenato - In: A função modernizadora do direito comparado : 250 anos da Lei da Boa Razão : Homenagem à memória de António Manuel Hespanha e Ruy Rosado Aguiar Junior / [a cura di] G. Cerqueira, C. Lima Marques. - Prima edizione. - São Paulo : YK, 2020. - ISBN 9786588043035. - pp. 147-158

Fundamentação e Cortes superiores : O estilo das decisões judiciais: atualidade e elementos de direito comparado / POSENATO NAIARA. ((Intervento presentato al convegno Programa de Pós-Graduação : Mestrado e Doutorado em Direito Especialização em Processo Civil Pontifícia Universidade Católica do Rio Grande do Sul PUC-RS tenutosi a Porto Alegre nel 2019.