Vercellini Paolo Pietro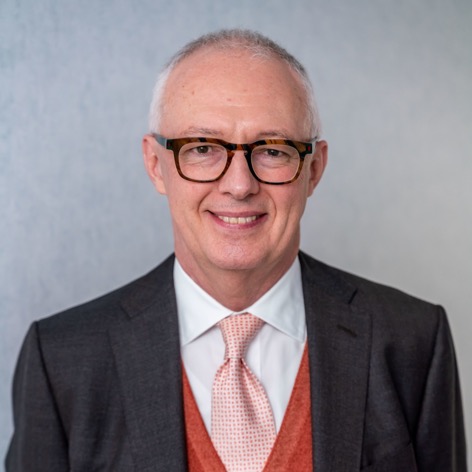 Full professor
SSD
MED/40 - OBSTETRICS AND GYNAECOLOGY
Competition sector
06/H1 - OBSTETRICS AND GYNAECOLOGY
Research fields and competencies
Teaching - Programme courses
A.Y. 2019/2020
Postgraduate Schools - Medicine, Healthcare, Dental Medicine
A.Y. 2018/2019
Postgraduate Schools - Medicine, Healthcare, Dental Medicine
Research
Publications
Assessing the Long-Term Role of Vaccination against HPV after Loop Electrosurgical Excision Procedure (LEEP): A Propensity-Score Matched Comparison / G. Bogani, F. Raspagliesi, F. Sopracordevole, A. Ciavattini, A. Ghelardi, T. Simoncini, M. Petrillo, F. Plotti, S. Lopez, J. Casarin, M. Serati, C. Pinelli, G. Valenti, A. Bergamini, B. Gardella, A. Dell'Acqua, E. Monti, P. Vercellini, G. D'ippolito, L. Aguzzoli, V.D. Mandato, P. Carunchio, G. Carlifante, L. Gianella, C. Scaffa, F. Falcone, S. Ferla, C. Borghi, A. Ditto, M. Malzoni, A. Giannini, M.G. Salerno, V. Liberale, B. Contino, C. Donfrancesco, M. Desiato, A.M. Perrone, G. Dondi, P. De Iaco, U. Leone Roberti Maggiore, M. Signorelli, V. Chiappa, S. Ferrero, G. Sarpietro, M.G. Matarazzo, A. Cianci, S. Bocio, S. Ruisi, R. Guerrisi, C. Brusadelli, L. Mosca, R. Tinelli, R. De Vincenzo, G.F. Zannoni, G. Ferrandina, S. Dessole, R. Angioli, S. Greggi, A. Spinillo, F. Ghezzi, N. Colacurci, M. Fischetti, A. Carlea, F. Zullo, L. Muzii, G. Scambia, P. Benedetti Panici, V. Di Donato. - In: VACCINES. - ISSN 2076-393X. - 8:4(2020 Dec 01).

COVID-19, Lockdown, and Intimate Partner Violence: Some Data from an Italian Service and Suggestions for Future Approaches / G. Barbara, F. Facchin, L. Micci, M. Rendiniello, P. Giulini, C. Cattaneo, P. Vercellini, A. Kustermann. - In: JOURNAL OF WOMEN'S HEALTH. - ISSN 1540-9996. - (2020 Oct 02). [Epub ahead of print]

Endometriosis and inflammatory bowel disease: A systematic review of the literature / F. Chiaffarino, S. Cipriani, E. Ricci, E. Roncella, P.A. Mauri, F. Parazzini, P. Vercellini. - In: EUROPEAN JOURNAL OF OBSTETRICS & GYNECOLOGY AND REPRODUCTIVE BIOLOGY. - ISSN 1872-7654. - 252(2020 Sep), pp. 246-251.

Surgery for rectal endometriosis: the technique or the indication, that is the question / P. Vercellini, G. Sergenti, E. Somigliana. - In: FERTILITY AND STERILITY. - ISSN 0015-0282. - 113:6(2020 Jun), pp. 1169-1170.

Fertility preservation in women with endometriosis : speculations are finally over, the time for real data is initiated / E. Somigliana, P. Vercellini. - In: FERTILITY AND STERILITY. - ISSN 0015-0282. - 113:4(2020 Apr), pp. 765-766.