De Francesco Raffaele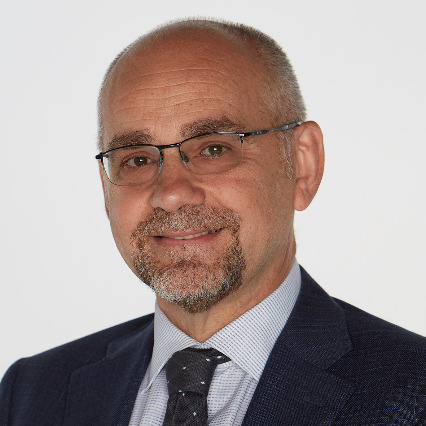 Full professor
SSD
BIO/19 - MICROBIOLOGY
Competition sector
05/I2 - MICROBIOLOGY
Research fields and competencies
Office
INGM, via Francesco Sforza 35, or DiSFeB, via Balzaretti 9, Milano
Teaching - Programme courses
Research
Publications
Nanoparticle‐Mediated Suicide Gene Therapy for Triple Negative Breast Cancer Treatment / L. Salvioni, S. Zuppone, F. Andreata, M. Monieri, S. Mazzucchelli, C. Di Carlo, L. Morelli, C. Cordiglieri, L. Donnici, R. De Francesco, F. Corsi, D. Prosperi, R. Vago, M. Colombo. - In: ADVANCED THERAPEUTICS. - ISSN 2366-3987. - 3:8(2020 Aug), pp. 2000007.1-2000007.12.

Rare Pathogenic Variants Predispose to Hepatocellular Carcinoma in Nonalcoholic Fatty Liver Disease / S. Pelusi, G. Baselli, A. Pietrelli, P. Dongiovanni, B. Donati, M.V. Mccain, M. Meroni, A.L. Fracanzani, R. Romagnoli, S. Petta, A. Grieco, L. Miele, G. Soardo, E. Bugianesi, S. Fargion, A. Aghemo, R. D'Ambrosio, C. Xing, S. Romeo, R. De Francesco, H.L. Reeves, L.V.C. Valenti. - In: SCIENTIFIC REPORTS. - ISSN 2045-2322. - 9:1(2019 Mar 06).

The Enigmatic Role of Viruses in Multiple Sclerosis : Molecular Mimicry or Disturbed Immune Surveillance? / J. Geginat, M. Paroni, M. Pagani, D. Galimberti, R. De Francesco, E. Scarpini, S. Abrignani. - In: TRENDS IN IMMUNOLOGY. - ISSN 1471-4906. - 38:7(2017 Jul), pp. 498-512.

NS5A inhibitors unmask differences in functional replicase complex half-life between different hepatitis C virus strains / T. Benzine, R. Brandt, W.C. Lovell, D. Yamane, P. Neddermann, R. De Francesco, S.M. Lemon, A.S. Perelson, R. Ke, D.R. Mcgivern. - In: PLOS PATHOGENS. - ISSN 1553-7366. - 13:6(2017), pp. e1006343.1-e1006343.20.

Transcriptional Landscape of Human Tissue Lymphocytes Unveils Uniqueness of Tumor-Infiltrating T Regulatory Cells / M. De Simone, A. Arrigoni, G. Rossetti, P. Gruarin, V. Ranzani, C. Politano, R.J.P. Bonnal, E. Provasi, M.L. Sarnicola, I. Panzeri, M. Moro, M. Crosti, S. Mazzara, V. Vaira, S. Bosari, A. Palleschi, L. Santambrogio, G. Bovo, N. Zucchini, M. Totis, L. Gianotti, G. Cesana, R.A. Perego, N. Maroni, A. Pisani Ceretti, E. Opocher, R. De Francesco, J. Geginat, H.G. Stunnenberg, S. Abrignani, M. Pagani. - In: IMMUNITY. - ISSN 1074-7613. - 45:5(2016 Nov 15), pp. 1135-1147.