Siena Salvatore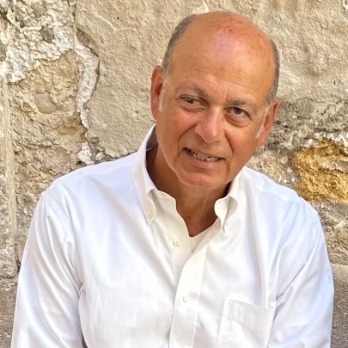 Full professor
SSD
MED/06 - MEDICAL ONCOLOGY
Competition sector
06/D3 - BLOOD DISEASES, ONCOLOGY AND RHEUMATOLOGY
Research fields and competencies
Teaching - Programme courses
A.Y. 2020/2021
A.Y. 2019/2020
A.Y. 2018/2019
Research
Publications
Oxaliplatin retreatment in metastatic colorectal cancer : systematic review and future research opportunities / G. Mauri, V. Gori, E. Bonazzina, A. Amatu, F. Tosi, K. Bencardino, L. Ruggieri, G. Patelli, S. Arena, A. Bardelli, S. Siena, A. Sartore Bianchi. - In: CANCER TREATMENT REVIEWS. - ISSN 0305-7372. - 91(2020 Dec), pp. 102112.1-102112.11.

Impact of inter-reader contouring variability on textural radiomics of colorectal liver metastases / F. Rizzetto, F. Calderoni, C. De Mattia, A. Defeudis, V. Giannini, S. Mazzetti, L. Vassallo, S. Ghezzi, A. Sartore-Bianchi, S. Marsoni, S. Siena, D. Regge, A. Torresin, A. Vanzulli. - In: EUROPEAN RADIOLOGY EXPERIMENTAL. - ISSN 2509-9280. - 4:1(2020 Dec).

Haematopoietic stem cell transplantation in adult soft-tissue sarcoma: an analysis from the European Society for Blood and Marrow Transplantation / C.E. Heilig, M. Badoglio, M. Labopin, S. Fröhling, S. Secondino, J. Heinz, E. Nicolas-Virelizier, D. Blaise, C. Korenbaum, A. Santoro, M. Verbeek, W. Krüger, S. Siena, J.R. Passweg, M. Di Nicola, J. Rifón, P. Dreger, U. Koehl, C. Chabannon, P. Pedrazzoli. - In: ESMO OPEN. - ISSN 2059-7029. - 5:5(2020 Oct 23).

CDK4/6 Inhibitors in Breast Cancer Treatment: Potential Interactions with Drug, Gene, and Pathophysiological Conditions / R. Roncato, J. Angelini, A. Pani, E. Cecchin, A. Sartore-Bianchi, S. Siena, E. De Mattia, F. Scaglione, G. Toffoli. - In: INTERNATIONAL JOURNAL OF MOLECULAR SCIENCES. - ISSN 1422-0067. - 21:17(2020 Sep 01), pp. 6350.1-6350.32.

Entrectinib approval by EMA reinforces options for ROS1 and tumour agnostic NTRK targeted cancer therapies / E. Ardini, S. Siena. - In: ESMO OPEN. - ISSN 2059-7029. - 5:5(2020 Sep), pp. e000867.1-e000867.4.