Grassi Silvia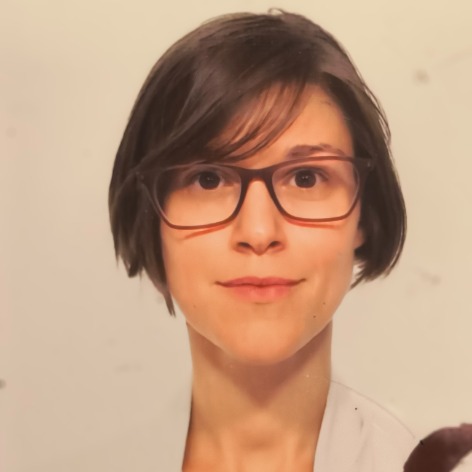 Type B Postdoctoral Fellow
Research fields and competencies
Teaching - Programme courses
Research
Publications
Effect of physicochemical factors and use of milk powder on milk rennet-coagulation: Process understanding by near infrared spectroscopy and chemometrics / L. Strani, S. Grassi, C. Alamprese, E. Casiraghi, R. Ghiglietti, F. Locci, N. Pricca, A. De Juan. - In: FOOD CONTROL. - ISSN 0956-7135. - 119(2021 Jan).

Bread-making performance of durum wheat as affected by sprouting / G. Cardone, S. Grassi, A. Scipioni, A. Marti. - In: LEBENSMITTEL-WISSENSCHAFT + TECHNOLOGIE. - ISSN 0023-6438. - 134(2020 Dec), p. 110021.

Monitoring the processing of dry fermented sausages with a portable NIRS device / A. Gonzalez-Mohino, T. Perez-Palacios, T. Antequera, J. Ruiz-Carrascal, L.S. Olegario, S. Grassi. - In: FOODS. - ISSN 2304-8158. - 9:9(2020 Sep 14), pp. 1294.1-1294.12.

Detection of ovarian cancer through exhaled breath by electronic nose : a prospective study / F. Raspagliesi, G. Bogani, S. Benedetti, S. Grassi, S. Ferla, S. Buratti. - In: CANCERS. - ISSN 2072-6694. - 12:9(2020 Aug 25), pp. 2408.1-2408.13.

Fraud in Animal Origin Food Products : Advances in Emerging Spectroscopic Detection Methods over the Past Five Years / A. Hassoun, I. Måge, W.F. Schmidt, H.T. Temiz, L. Li, H.-. Kim, H. Nilsen, A. Biancolillo, A. Aït-Kaddour, M. Sikorski, E. Sikorska, S. Grassi, D. Cozzolino. - In: FOODS. - ISSN 2304-8158. - 9:8(2020 Aug 06), pp. 1069.1-1069.41.