Borromeo Vitaliano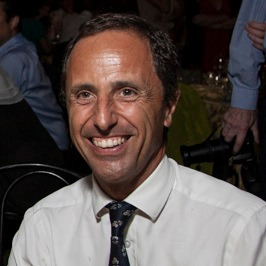 Tenured Associate Professor
SSD
BIO/12 - CLINICAL BIOCHEMISTRY AND MOLECULAR BIOLOGY
Competition sector
05/E3 - CLINICAL BIOCHEMISTRY AND MOLECULAR BIOLOGY
Research fields and competencies
Teaching - Programme courses
A.Y. 2019/2020
Veterinary specialisation school
Research
Publications
Regulation of the aryl hydrocarbon receptor activity in bovine cumulus-oocyte complexes during in vitro maturation: The role of EGFR and post-EGFR ERK1/2 signaling cascade / P. Pocar, A. Berrini, A. Di Giancamillo, B. Fischer, V. Borromeo. - In: THERIOGENOLOGY. - ISSN 0093-691X. - 156(2020 Oct 15), pp. 59-69.

Diagnostic potential of simplified methods for measuring glomerular filtration rate to detect chronic kidney disease in dogs / P. Pocar, P. Scarpa, A. Berrini, P. Cagnardi, R. Rizzi, V. Borromeo. - In: JOURNAL OF VETERINARY INTERNAL MEDICINE. - ISSN 0891-6640. - 33:5(2019 Sep), pp. 2105-2116.

The urine aldosterone to creatinine ratio (UAldo:C) determined by enzyme-linked immunosorbent assay (ELISA) in healthy dogs and dogs with myxomatous mitral valve disease / A. Galizzi, M. Bagardi, A. Savarese, C. Locatelli, A. Zanaboni, V. Borromeo, P.G. BRAMBILLA. ((Intervento presentato al 29. convegno ECVIM-CA tenutosi a Milano nel 2019.

Anti-Mullerian hormone receptor type 2 is expressed in gonadotrophs of postpubertal heifers to control gonadotrophin secretion / O. Kereilwe, K. Pandey, V. Borromeo, H. Kadokawa. - In: REPRODUCTION FERTILITY AND DEVELOPMENT. - ISSN 1031-3613. - 30:9(2018 Aug), pp. 1192-1203.

Modulation of arylhydrocarbon receptor ctivity during in vitro maturation of bovine oocytes / P. Pocar, A. Berrini, C.L. Secchi, V. Borromeo. - In: ATTI DELLA SOCIETÀ ITALIANA DELLE SCIENZE VETERINARIE. - ISSN 1825-4454. - (2018), pp. 263-263. ((Intervento presentato al 72. convegno SISVET tenutosi a Torino nel 2018.