Pozzoli Viviana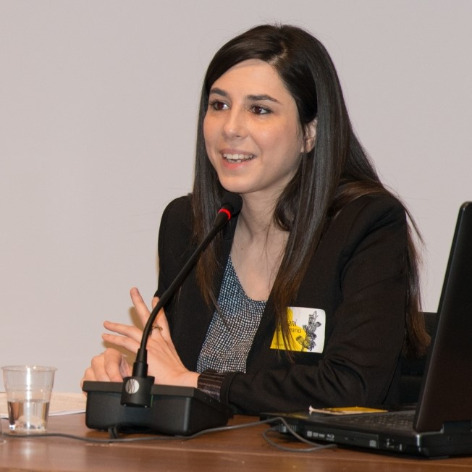 Teaching - Programme courses
Research
Publications
Percorsi d'arte tra inizio Novecento e anni sessanta = Pathways of Art from the Early 20th Century to the 1960 / V. Pozzoli - In: Istituto ortopedico Gaetano Pini : 140 anni di strenne = 140 years of gift books : 1879-2019 / [a cura di] L. Clerici. - Cinisello Balsamo : Silvana, 2019 Dec. - ISBN 9788836644414. - pp. 232-247

Le edizioni d'arte: un laboratorio per Corrente / V. Pozzoli. ((Intervento presentato al convegno Nuovi studi su Corrente tenutosi a Milano nel 2019.

Bompiani, editore d'arte negli anni Quaranta : la collana "Apologie dei capolavori dell'arte italiana riprodotti nelle misure originali" : una collana editoriale dedicata all'arte tra le edizioni rare conservate ad Apice / V. Pozzoli. - (2019 Jan 14).

Dall'Archivio Bompiani : pagine illustrate nell'editoria d'arte degli anni Quaranta / V. Pozzoli (L'EUROPA DEL LIBRO). - In: Archivi editoriali : tra storia del testo e storia del libro / [a cura di] V. Brigatti, A.L. Cavazzuti, E. Marazzi, S. Sullam. - Milano : Unicopli, 2018 Sep. - ISBN 9788840020198. - pp. 111-131 (( convegno Atti della giornata di studi tenutosi a Milano nel 2017.

Le Edizioni del Milione sullo scorcio del quarto decennio / V. Pozzoli, P. Rusconi. ((Intervento presentato al convegno Il libro d'arte in Italia fra il 1935 e il 1965 tenutosi a Pisa nel 2018.